Heerenhuys
Het Heerenhuys is the official name of the monumental villa in which Dudok in Het Park is located. The authentic building is beautifully situated in the Park of Rotterdam (better known as the park at the Euromast). The attractive salon and the romantic Parkzaal with high ceilings offer a breathtaking view of Het Park and the Euromast. Dudok in Het Park has two beautiful rooms that can be rented for private and business events, making Het Heerenhuys an impressive wedding location. When the weather is nice, almost the entire program of your event can take place outside, so that the beautiful Park of Rotterdam becomes the backdrop for your wedding, anniversary, reception or company outing.
Hire a Room
Dudok in the Park has 2 beautiful rooms with a breathtaking view of the oldest park in Rotterdam. The Parkzaal is the largest room with floor-to-ceiling windows and breathtaking daylight. Through the windows you have a beautiful view of the park, making the room perfect for a wedding. The Zocher room (Zocher is the architect of the park) is somewhat smaller and is ideal for meetings and private dining.
Food and Drink
Weather permitting, the brasserie is open from Tuesday to Sunday for breakfast, coffee and tea with cake, lunch or a drink. You can also book a festive high tea where you can enjoy the beautiful view of the classical gardens of Het Park.
Heerenhuys chamber concerts
Since May 2018, the Heerenhuys chamber concerts have been held in the Parkzaal of the Heerenhuys every Sunday morning. In the living room of the Heerenhuys, Rotterdam musicians play a surprising concert of pop music to world music, and from jazz to classical music. A wonderful start to your day, combined with breakfast, lunch and a walk through the Park.
Party at Heerenhuys! What to see and do at Heerenhuys.
Heerenhuys is a evenementenlocatie in Rotterdam. Some must-see sights and Hotspots such as Heerenhuys, Euromast, Schiecentrale, Museum Rotterdam1940 1945 nu, Societeit aan de Maas, are located only 0.5 km away.
Met korting naar Heerenhuys?
Met korting naar Heerenhuys? Check onze zoekmachine voor Kortingen, Aanbiedingen, Deals, Coupons en / of Skip the Line Tickets van Rotterdamse hotspots.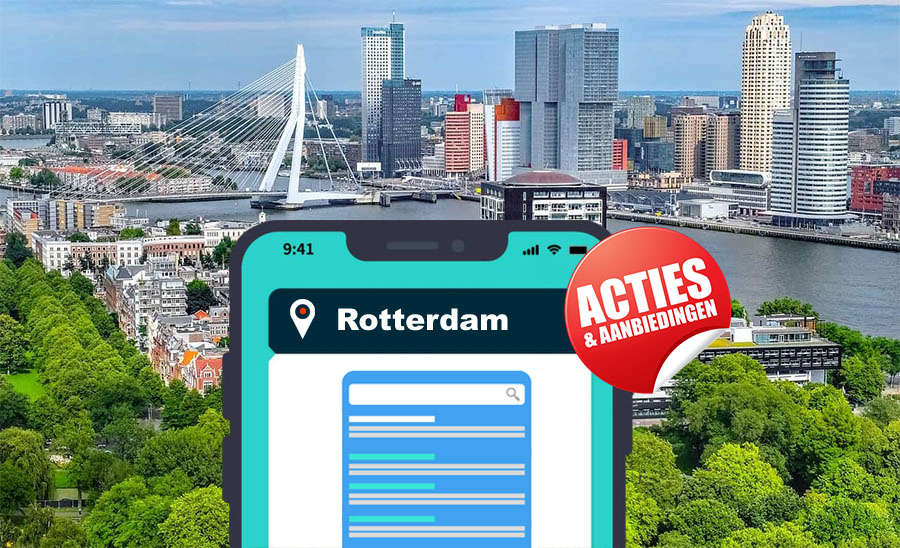 "Beautiful country house and event location with a sun-drenched terrace in Het Park, under the Euromast."
Hotels near Heerenhuys Rotterdam
Are you planning a visit to Heerenhuys Rotterdam and are you looking for a hotel nearby? You can spend the night near Heerenhuys Rotterdam in one of the following hotels. The following hotels are within walking distance of Heerenhuys Rotterdam. NB! The distances are measured as the crow flies and may differ slightly from the actual walking distance.
Restaurants near Heerenhuys Rotterdam
Enjoy a nice dinner or lunch near Heerenhuys Rotterdam and are you looking for a restaurant nearby? At a short distance from Heerenhuys you can enjoy a delicious meal in one of the following restaurants. The following restaurants are located within walking distance of Heerenhuys Rotterdam. NB! The distances are measured as the crow flies and may differ slightly from the actual walking distance.
Rent a Room at Heerenhuys
Interested in renting a room at Heerenhuys, possibly with decoration? Hotel New York has various rooms available for a reception, drinks, parties and other (business) meetings to make your event a success. The decoration of the party creates the right atmosphere. The Rotterdam Balloon Company regularly decorates with balloons at Heerenhuys and ensures that the room is decorated in the right atmosphere or in the desired theme. We will turn every room or empty space into an attractive party location.
Below is an overview of all available rooms at Heerenhuys with the maximum number of people per room for every possible setup.
| Halls | m2 | Height | Carre | Theatre | Diner | Party | Reception | Cabaret | School | U-form | Boardroom | House of Commons | Catwalk |
| --- | --- | --- | --- | --- | --- | --- | --- | --- | --- | --- | --- | --- | --- |
| De Parkzaal | - | - | - | 80 | 52 | - | 100 | - | 48 | - | - | - | - |
| De Zocherszaal | - | - | - | 40 | 52 | - | 60 | - | 32 | - | - | - | - |
Parking nearby Heerenhuys
Parking near Heerenhuys is possible just on the street. Baden Powelllaan is parkingzone 120 and costs € 4,26 per hour on ma t/m za: 09:00 - 18:00 zo: 12:00 - 18:00. However, it is cheaper to park your car in a parking garage. The nearest public parking garage near Heerenhuys is Westerpark. This parking garage costs € 1.80 per hour and is - as the crow flies - 0.37 km from Heerenhuys. Reserve your parking space(s) in advance and guarantee yourself a parking space. You are guaranteed to pay the lowest price. Reserving your parking space(s) in advance saves you money, time and stress.
Free Parking is available at P+R Slinge (3.73 km.). You must then continue your journey to by public transport using your OV chip card.
Accessibility
| | |
| --- | --- |
| Address | Baden Powelllaan 12, 3016 GJ Rotterdam [Map] |
| Website | Your link here? |
| Parking garage | Westerpark (0.37 km.) |
| Subway station | Dijkzigt (0.58 km.) |
| Tram stop | Euromast/Erasmus MC Rotterdam (0.19 km.) |
| Railway station | Treinstation Rotterdam Centraal Station (1.97 km.) |
| Jetty Water Taxi | Euromast (0.33 km.) |
Pictures Heerenhuys
Below are some pictures of balloon decorations that the Rotterdam Balloon Company has provided for Heerenhuys. Planning an event at Heerenhuys and would you like to order a similar balloon decoration? Rotterdam Ballooncompany is your #1 choice. Send us a WhatsApp message to +31 (0)10-3073668. We deliver 24 hours a day, 7 days a week in Rotterdam and are available to our customers via Whatsapp from early morning to evening.