Marriage proposal in Rotterdam
How romantic is it to spend the night with your partner in one of the Rotterdam Hotels under a ceiling of (heart) balloons. Romance guaranteed and the most romantic surprise is of course a marriage proposal. The Rotterdam Balloon Company delivers the (helium) balloons 24 hours a day, 7 days a week for most Hotels in Rotterdam and the surrounding area.
Whether you are staying in the cube house of the Stayokay Hostel or in the five star Marriott Hotel - opposite Rotterdam Central Station - to make a marriage proposal, we will decorate your hotel room with balloons even before you check in at the hotel and enter the room. Do you want to surprise your partner in an original way? Send a Whatsapp message to +31 (0)10-30 73 668 and tell us when and where you will be staying and what your wishes are. We do the rest! Haven't booked a romantic hotel room yet? Here you will find all Hotels in Rotterdam where we deliver. But also if you have chosen another romantic place in Rotterdam (not a hotel) to propose to your loved one and you need balloons... call us! Or Whatsapp in this case ;-) We think happy to accompany you and will be there at the agreed time at the agreed location.
Don't forget the ring!
With a marriage proposal, everything revolves around the big question 'will you marry me?'. But don't come empty-handed! A marriage proposal is only really complete with a beautiful engagement ring. In Rotterdam you will find a wide range of engagement rings at the Bijenkorf on the ground floor. Visit the building on the Coolsingel or buy the most beautiful engagement rings online on the website of De Bijenkorf. Ordered today will be delivered tomorrow.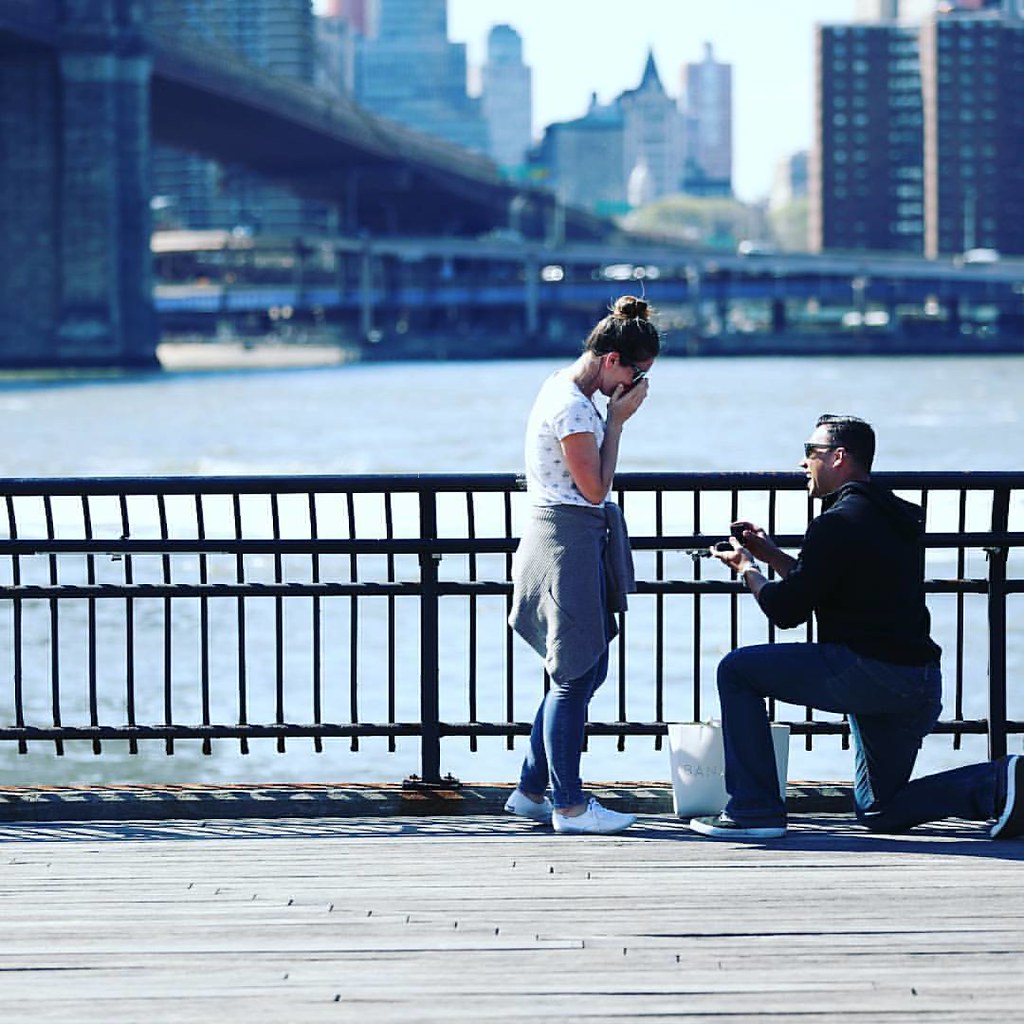 Top 10 most Romantic Hotels for a Marriage proposal in Rotterdam
Based on how often we have to decorate a hotel room with balloons at the Rotterdam Hotels for a marriage proposal or just a romantic overnight stay, we got a nice idea of which Hotels in Rotterdam are most popular with couples and prospective bridal couples. In addition, we now know that a jacuzzi in the room and / or a breathtaking view are the most important requirements for a romantic hotel stay and that is what the top 10 below is based on. In most hotel rooms we slept (privately) ourselves and experienced the romance. But we also come for our work of course in the most beautiful and romantic rooms and we would like to share that experience with you.
Bonus 1. van der Valk Ridderkerk
Okay, not the best view of all and not even in Rotterdam. But the van der Valk Hotel Ridderkerk is ideally located on the A15 motorway, on the outskirts of Rotterdam and the prices for a romantic overnight stay are also a lot lower than those of the Hotels in the city. And that's why the Junior Suite is definitely worth mentioning. What makes this room so special is the luxurious bathroom. In the bathroom has a large massage shower and 2 person jacuzzi in which you can lie next to each other and watch TV. That will be nice for a long time in a warm bath with a bottle of bubbles and a romantic movie.
Bonus 2. Delta Hotel Vlaardingen
The Delta Hotel Vlaardingen is a 15-minute drive from Rotterdam and may because of the Red Roses Suite not missing from this list. The hotel has given this suite of eternal love a beautiful place on the top floor. The 7th heaven is therefore within reach for you. This one In addition to a waterbed (yes, seriously!), the suite has a double shower - so you can shower together - a double bath in front of the window so that you can look out over the next door while enjoying a glass of champagne located in New Maas. Bubbles with a view and a guarantee of romance!