Theatre Walhalla
Theatre Walhalla is a small theater on the Cape in the Rotterdam district of Katendrecht. Walhalla has 3 locations around the centrally located Deliplein where people danced before the war in Dancing Walhalla to the music of a barrel organ. Theater Walhalla, Canteen Walhalla and Workshop Walhalla. All rooms of Theater Walhalla can be rented for various business meetings and events. They are all atmospheric locations with a unique, historic character and a magnificent view of the skyline of Rotterdam.
Canteen Walhalla
Canteen Walhalla used to be the canteen of the port staff who worked in the sheds on Deliplein. The room has an authentic look and the many windows provide a beautiful light and offer a spectacular view of the skyline of Rotterdam including the Wilhelminapier, the Maas and the Rijnhaven. Canteen Walhalla is ideal as a TV studio or for a conference, meeting, lunch, dinner, performance, presentation, reception and various other events.
Foyer cafe Walhalla
Foyercafé Walhalla (or FC Walhalla) is a foyer café on the ground floor of Kantine Walhalla. The cafe has an industrial but colorful look and there is a nice round podium in the space. You can come here for a drink before and after the performance, but the Foyercafe is also extremely suitable as an event location for meetings, lunches, dinners, parties, receptions or other events.
Workshop Walhalla
Werkplaats Walhalla is located in a former gym on the Tolhuisstraat and serves as the production house of Theater Walhalla. The hall has a flat floor with a retractable stand and is ideal for (cultural) presentations or workshops or for (try-out) performances and editing.
Party at Walhalla! What to see and do at Walhalla.
Walhalla is a evenementenlocatie in Rotterdam. Some must-see sights and Hotspots such as Walhalla, Fenix Food Factory, Hotel New York, Lantarenvenster, Vertical City De Rotterdam, are located only 0.3 km away.
Met korting naar Walhalla?
Met korting naar Walhalla? Check onze zoekmachine voor Kortingen, Aanbiedingen, Deals, Coupons en / of Skip the Line Tickets van Rotterdamse hotspots.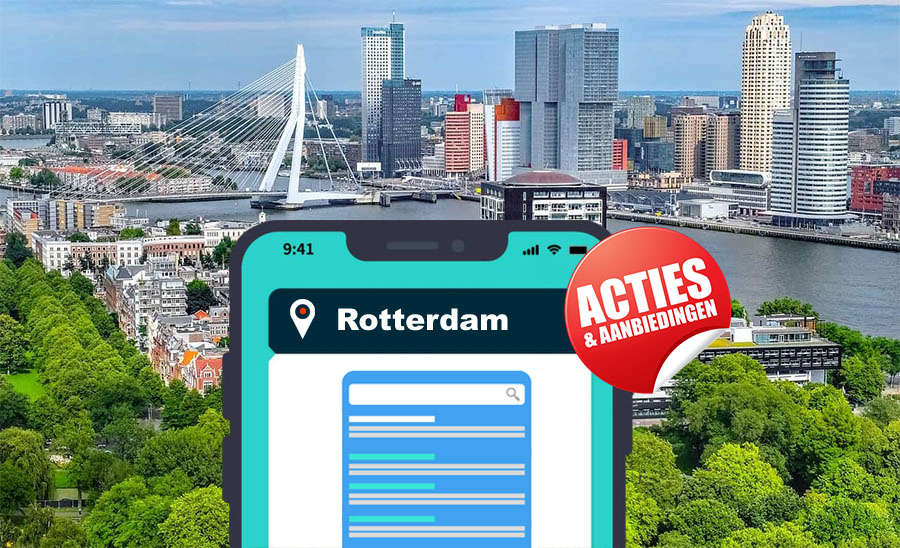 Hotels near Walhalla Rotterdam
Are you planning a visit to Walhalla Rotterdam and are you looking for a hotel nearby? You can spend the night near Walhalla Rotterdam in one of the following hotels. The following hotels are within walking distance of Walhalla Rotterdam. NB! The distances are measured as the crow flies and may differ slightly from the actual walking distance.
Restaurants near Walhalla Rotterdam
Enjoy a nice dinner or lunch near Walhalla Rotterdam and are you looking for a restaurant nearby? At a short distance from Walhalla you can enjoy a delicious meal in one of the following restaurants. The following restaurants are located within walking distance of Walhalla Rotterdam. NB! The distances are measured as the crow flies and may differ slightly from the actual walking distance.
Rent a Room at Walhalla
Interested in renting a room at Walhalla, possibly with decoration? Hotel New York has various rooms available for a reception, drinks, parties and other (business) meetings to make your event a success. The decoration of the party creates the right atmosphere. The Rotterdam Balloon Company regularly decorates with balloons at Walhalla and ensures that the room is decorated in the right atmosphere or in the desired theme. We will turn every room or empty space into an attractive party location.
Below is an overview of all available rooms at Walhalla with the maximum number of people per room for every possible setup.
| Halls | m2 | Height | Carre | Theatre | Diner | Party | Reception | Cabaret | School | U-form | Boardroom | House of Commons | Catwalk |
| --- | --- | --- | --- | --- | --- | --- | --- | --- | --- | --- | --- | --- | --- |
| Theater Walhalla | - | - | - | 90 | - | - | - | - | - | - | - | - | - |
| Kantine Walhalla | - | - | - | - | - | - | - | - | 150 | - | - | - | - |
Parking nearby Walhalla
Parking near Walhalla is possible just on the street. Sumatraweg is parkingzone 350 and costs € 2,60 per hour on ma t/m za: 09:00 - 23:00 zo:12:00 - 23:00 . However, it is cheaper to park your car in a parking garage. The nearest public parking garage near Walhalla is Fenix. This parking garage costs € 4.00 per hour and is - as the crow flies - 0.29 km from Walhalla. Reserve your parking space(s) in advance and guarantee yourself a parking space. You are guaranteed to pay the lowest price. Reserving your parking space(s) in advance saves you money, time and stress.
Free Parking is available at P+R Slinge (3.13 km.). You must then continue your journey to by public transport using your OV chip card.
Accessibility
| | |
| --- | --- |
| Address | Sumatraweg 9, 3072 ZR Rotterdam [Map] |
| Website | Your link here? |
| Parking garage | Fenix (0.29 km.) |
| Subway station | Maashaven (0.86 km.) |
| Tram stop | Maashaven Rotterdam (0.47 km.) |
| Railway station | Treinstation Rotterdam Zuid (1.85 km.) |
| Jetty Water Taxi | Fenix / Walhalla (0.16 km.) |
Pictures Walhalla
Below are some pictures of balloon decorations that the Rotterdam Balloon Company has provided for Walhalla. Planning an event at Walhalla and would you like to order a similar balloon decoration? Rotterdam Ballooncompany is your #1 choice. Send us a WhatsApp message to +31 (0)10-3073668. We deliver 24 hours a day, 7 days a week in Rotterdam and are available to our customers via Whatsapp from early morning to evening.