Supernova Hotel
The Supernova Hotel Rotterdam offers several reasons to stay overnight:
Unique location: The hotel is located in the heart of Rotterdam, with a beautiful view of the city skyline.

Luxurious rooms: The hotel has luxurious rooms that are fully equipped. The rooms are stylishly furnished and offer comfort and tranquility.

Wellness facilities: The hotel has a gym and a Sauna, where guests can relax and unwind.

Excellent service: The hotel offers excellent service and hospitality. The staff is always ready to help and advise guests about the city.

Sustainability: The Supernova Hotel Rotterdam is a sustainable hotel. The hotel uses sustainable materials and techniques to reduce its impact on the environment.

Restaurant: The hotel has a restaurant with a terrace where guests can enjoy delicious dishes and a beautiful view of the city.

Meeting facilities: The hotel has modern meeting facilities, making the hotel ideal for both business and leisure travellers.
Party at Supernova Hotel! What to see and do at Supernova Hotel.
Supernova Hotel is a hotel in Rotterdam. Chic rooms, some with terraces, in a hip property offering a cocktail bar & a garden. Some must-see sights and Hotspots such as Museum Rotterdam1940 1945 nu, Groot Handelsgebouw, De Doelen, Centraal Station, are located only 0.8 km away.
Kenmerken: Lodging, Point of interest, Establishment
Supernova Hotel
Book your hotel room at Supernova Hotel without reservation costs and with a best price guarantee. Free cancellation and no prepayment required. Read reviews from guests who also stayed in Supernova Hotel.
Here you find an other 10 reasons to book your hotel room via Booking.com.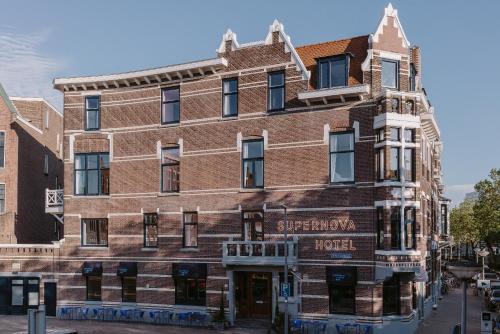 With discount to Supernova Hotel?
With discount to Supernova Hotel? Check our search engine for Discounts, Offers, Deals, Coupons and/or Skip the Line Tickets from Rotterdam hotspots.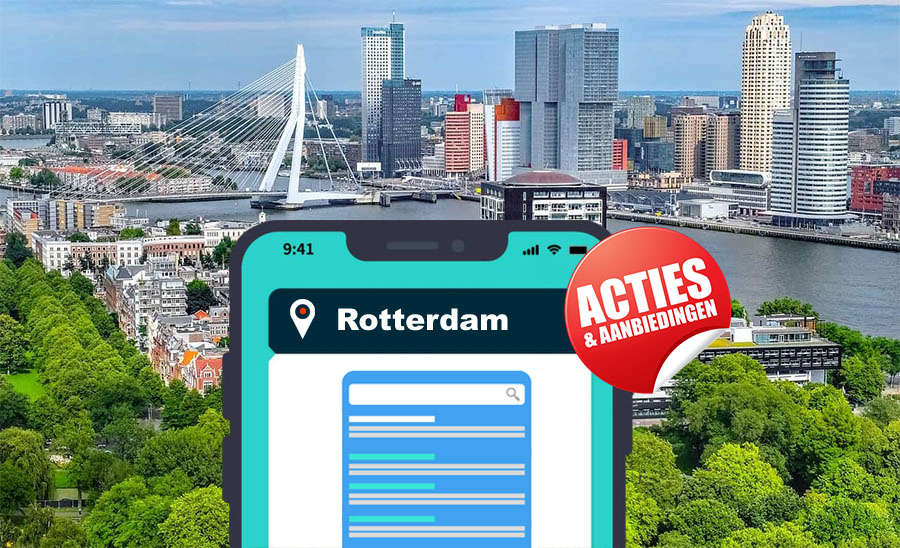 Reviews
03-01-2023
Cute, trendy hotel with a comfortable lounge/bar area serving great coffee and cocktails. Lovely and helpful staff. Powerful shower which was great & loved having the bikes at our disposal too. There are a few things in the 001 Urban Oasis Room that are needed. This is a 2 person room but there is only one comfortable seat, where is the other person supposed to sit? When I asked at reception for another comfortable chair I was told the room was for "upto 2 people" so only 1 chair provided. I was kindly offered one of the metal chairs from the lounge area but it's just not the same as it's not comfy to sit back and relax in. Given that we were there for 4 nights over New Year, I would have liked to have been able to sit in the room with my partner for a morning coffee or evening drink without having to sit on the bed. We really struggled with the lighting in the room, we couldn't see a thing trying to make tea/coffee as there was no lighting in that area. I am quite small but the mirror in the bathroom is very high & I struggled to see in it so doing my hair and make up was a real issue. I had to stand on the little round blue stool which was not great. I would have used the full length mirror behind the door but as it's a smoked mirror, you can't do make up in a mirror like that, plus the hair dryer didn't stretch enough out to the door. Overall we loved our stay but there are some ways that the room could be improved.
22-03-2023
This is the cutest boutique hotel. It's a minimalist style. It was clean and comfortable, and the staff was kind, courteous, and helpful. The "buffet breakfast" isn't worth 17 euros in my opinion so I passed, and I would have loved to have had a suitcase rack, but I still would both recommend, and stay here again if I return to Rotterdam. The hotel is near the center, and walking distance from many businesses and restaurants.
19-11-2022
Stayed two nights at the Supernova Hotel on a recent trip to Rotterdam. Hotel is well located a short 15 minute walk from Rotterdam Central Station. Check-in was super easy, the staff were all excellent. Loved the room, I had book one of the Urban Oasis split level rooms - if you are on the taller side this room might not be for you as the ceiling in the bed area is very low. There was access to a small terrace area from the room that leads to a little garden. The mattress quality was amazing, a queen - not two singles pushed together as is often the case and I slept like a dream. Rooms are completely blackout as well no light pollution from outside. The breakfast buffet was compact but everything was fresh and the quality of food on offer was excellent, fresh fruit choices, breads, meats and cheeses, pastries. They also have a barista coffee machine and will make your coffee to order - no pods or bitter vending machine coffee here, plus the added bonus of having a non-dairy milk option.

The hotel also have their own bikes that you can borrow during your stay in the city. Some very minor negatives about the room, I am here in November and it's 10 degrees outside the wooden floor could do with a rug in the main area and another small rug near the bed as the floor was pretty cold first thing in the morning. It also takes some time to warm the double height room up. Other little things that bugged me was there was no where for my suitcase, no bag stand or bench. Smart TV was frustrating and switched it off. Overall a great experience and I would highly recommend the Supernova Hotel and I look forward to my next visit.
15-04-2023
Wow! My father and I loved this hotel. It is centrally located, beautifully and ergonomically designed, well run and really interesting. Everything was well thought through and the rooms were very comfortable. The beds were super comfortable and the pillows were great. What made this place stand out was the staff. They were very helpful, friendly and very efficient. The owners were also very friendly and helped me out as I was there looking for an apartment. Bike hire was included in the price and super easy too. All in all, we had a great trip! Keep up the excellent work! I'll be back!
02-01-2023
My family spent 5 nights in Supernova and it is one of my favorite hotels. Modern, cosy, design, very clean, fabulous bathrooms - everything works perfectly, great toiletries, comfortable beds. Free bikes, good breakfast. Loved the lobby, restaurant and a small library to hang in. Staff is friendly and helpful, helped us with our room reservations, restaurants and taxi arrangements, all with ease and warmth.

"An ocean of tranquility in the bustling city of Rotterdam."
Hotels near Supernova Hotel Rotterdam
Are you planning a visit to Supernova Hotel Rotterdam and are you looking for a hotel nearby? You can spend the night near Supernova Hotel Rotterdam in one of the following hotels. The following hotels are within walking distance of Supernova Hotel Rotterdam. NB! The distances are measured as the crow flies and may differ slightly from the actual walking distance.
Restaurants near Supernova Hotel Rotterdam
Enjoy a nice dinner or lunch near Supernova Hotel Rotterdam and are you looking for a restaurant nearby? At a short distance from Supernova Hotel you can enjoy a delicious meal in one of the following restaurants. The following restaurants are located within walking distance of Supernova Hotel Rotterdam. NB! The distances are measured as the crow flies and may differ slightly from the actual walking distance.
Parking near Supernova Hotel
Parking near Supernova Hotel is possible on the street. However, it is cheaper to park your car in a parking garage. Reserve your parking space in advance and guarantee yourself a parking space. You are guaranteed to pay the lowest price. Reserving your parking space in advance saves you money, time and stress.
| Where to park | When paid parking | Parking fee 2023 |
| --- | --- | --- |
| Bajonetstraat (on the street zone 50) | ma t/m za: 09:00 - 23:00 zo:12:00 - 23:00 | € 4,26 per uur |
| Parking garage Museumpark (walking distance 0.60 km) | Mo - Su: 0:00 - 23.:59 | € 2.00 per hour |
Free Parking is available at P+R Melanchtonweg (3.66 km.). You must then continue your journey to by public transport using your OV chip card. Also read our blog about free parking in Rotterdam.
Contact
+31 10 307 6396
Opening hours
Supernova Hotel is open now.
| | |
| --- | --- |
| Monday | Open 24 hours |
| Tuesday | Open 24 hours |
| Wednesday | Open 24 hours |
| Thursday | Open 24 hours |
| Friday | Open 24 hours |
| Saturday | Open 24 hours |
| Sunday | Open 24 hours |
Accessibility
| | |
| --- | --- |
| Address | 's-Gravendijkwal 68, 3014 EG Rotterdam (Centrum) [Map] |
| Website | https://www.supernovahotel.nl |
| Parking garage | Museumpark (0.60 km.) |
| Subway station | Dijkzigt (0.57 km.) |
| Tram stop | 1e Middellandstraat Rotterdam (0.26 km.) |
| Railway station | Treinstation Rotterdam Centraal Station (1.01 km.) |
| Jetty Water Taxi | Sint Jobshaven (1.35 km.) |
More (Dutch) articles about Supernova Hotel
Pictures Supernova Hotel
Below are some pictures of balloon decorations that the Rotterdam Balloon Company has provided for Supernova Hotel. Planning an event at Supernova Hotel and would you like to order a similar balloon decoration? Rotterdam Ballooncompany is your #1 choice. Send us a WhatsApp message to +31 (0)10-3073668. We deliver 24 hours a day, 7 days a week in Rotterdam and are available to our customers via Whatsapp from early morning to evening.