The Rotterdam Marathon route from kilometer to kilometer in 10 steps
After having run the Rotterdam Marathon several times, we dare to say that we have gained quite a bit of knowledge about the NN Marathon Rotterdam. For everyone who is at the start in April for a new edition of the Rotterdam Marathon, or if the NN Marathon Rotterdam is just on your bucket list, we have described the route of the marathon in 10 steps. What can you expect when you run the Rotterdam Marathon? Take advantage of it!
The start
There you are. On the Coolsingel. After months of training, now is the time. You'll Never Walk Alone sounds from the speakers. If you look closely, you can see Lee Towers. But most of all you see people. All runners, just like you. The one stares straight ahead in concentration. The other wanders off into his music, while yet another ties his shoelaces one more time just to be sure. Then there is a bang. The crowd is slowly moving. You have to be patient, but then you can leave too. The first meters are walking. Until you get to the start. You put the trot underneath. It's started!
0-5 kilometers
Goosebumps are on your arms when the rousing music blasts out of the speakers. The people around you wave to the crowd. They laugh and talk to each other. Most are happy, while some know that it is now bitterly serious. Don't lose energy now. It's hard to find your place in the crowd. Catch up, sometimes it can. Sometimes not. You don't worry too much about it. Before you know it you are walking on the Erasmus Bridge. Beautiful to walk here. You look around you. wow! Via the Laan van Zuid and the Varkenoordse viaduct you arrive in South. The aid station is just before the 5 kilometer mark. You can choose from water and sports drink (AA Drink Iso-Lemon) every five kilometers. To your right you see De Kuip. For some this gives a better feeling than for others...
5-10 kilometers
You start to get into your rhythm. The crowd spreads out over the course. You are given the space and you have ended up in a nice group. Walking is easy for you. You can keep this up for a while. Via the Stadionweg and the Adriaan Volkerlaan you reach the Olympiaweg. Here you make a loop. Going is annoying. On the other hand, you see runners who are faster than you. Back is nicer. Now you come across the 'stragglers'. Via Kreekhuizenlaan and Spinozaweg you pass Lombardijen station where a music band is playing. At the intersection with the Molenvliet it is 10 km. Check your watch to see how you are doing and grab a drink at the care post.
10-15 kilometers
Now things get serious. Sure, it's still easy. But slowly you feel the legs getting heavier. That slight injury from the preparation is slowly starting to play out. Don't think about it, just keep walking. You are walking on the Slinge that seems to be endless. You take a sponge and squeeze it over your head. At the metro station, turn right and right again, onto the Oldegaarde. The environment around you becomes greener and that is nice. Just like the large audience. Where do they all come from? Before you know it you are at the 15 kilometer point.
15-20 kilometers
Just after 15 kilometers you will find the next care post on the Vaanweg. The rhythm is pleasant, the breathing calm. Actually, nothing is happening yet. And that injury? Haven't felt for a while. It's still going to be okay. To your right you see the Ikazia Hospital. You turn left with the bend with lots of encouragement on the Zuidplein. The music excites you. You can still deal with it. Via the Zuiderparkweg you return to the Oldegaarde. To go via the Kerkwervesingel (don't forget to take your sponge) along the music to the Groene Kruisweg. 20 kilometers on the road. Still a lot of energy and with your target time on your watch. Going well!
20-25 kilometers
Time to break the rhythm. You mainly threw the previous sports drink over your shirt. You take your time with this one. You take the cup, walk on and knock it back in three gulps. That's better. The loss of time is negligible. You continue, pick up the rhythm again and before you know it that nice group is back together. Via the Dorpsweg you enter the Brielselaan. On the left you see the Maashaven, beautiful! And there is the Erasmus Bridge again. Knowing that you will soon be allowed to cross this again, you automatically speed up. No, but not. To be patient. To the sounds of the fine music you pick up a sponge on the Putselaan. And then turn left again into the Laan op Zuid. Just before the 25 kilometer mark is another aid station. You now know how to do it…
25-30 kilometers
Wow, there's that pain again. You notice it the moment you walk up the Erasmus Bridge again (it seems a lot steeper than at the first passage…). You try not to think about it, but you can't get around it now. You realize that you have to complete the marathon together with that 'pain'. Luckily you're still in that group. You have a lot of support from each other. Although no one has said anything to each other for several kilometers. You come back to the center of the city and that is nice. Lots of music and encouragement. Condition is still fine. That's a comforting thought. At the Beurs, turn right onto Blaak. Oops, don't look to the left, don't look to the left… Done anyway. You saw a glimpse of the Coolsingel. What would you like to go there. But it's not there yet… You pass the station under the cube houses. Unbelievable, on the other hand you can already see the first heroes thundering towards the finish. But don't pay too much attention. You approach the Kralingse Bos via the Goudse Rijweg and the Crooswijkseweg. You've heard a lot about this. This is where the marathon really started. What would that mean? You can't even hear the many music bands that are here. You are now fully focused, at least if that stupid pain does not continue to disturb concentration.
30-35 kilometers
It's so quiet all of a sudden. After you've comfortably finished a cup of sports drink, look around you. There is clearly less public here. The group you've been walking in for miles is slowly falling apart. You also start to get heavier and heavier. You no longer look at your watch. Your target time is suddenly no longer important. You have always dutifully removed your gels, but the energy in your body still starts to decrease. At kilometer 32.5 you take a gel from the organization. That can't hurt. Via the Bosdreef you have arrived at the Boszoom. There seems to be no end to it. For a moment you think you are leaving the forest, but a loop under the highway to the Prinsenlaan brings you back to the Boszoom. A setback.
35-40 kilometers
The relief post just after kilometer 35 is a point you've been looking forward to. You can walk, drink and leave for a while. But that 'gone' is no longer so easy. Your legs are heavy, you have lost your energy and that 'pain' has become severe stings. You occasionally hear someone call your name. After all, it's on your bib number. You used to smile politely at these people, but you stopped doing that. No sense anymore. Nothing more really. And certainly not in that walk. Why did you even start this? Until you suddenly see your name appear on a large screen on the Kralingse Plaslaan. On 'Marathon Supporter' your whole family wishes you good luck with the last kilometers. And you're a champ, that too. It gives you new strength. Everything hurts, but you turn on again. You leave the Kralingse Plas behind you and arrive at kilometer 40 via the Boezemstraat.
40-42 kilometers
At the other side of the road you see 'stragglers' again. You remember the moment you walked there. Ha, they still have so far to go and you are almost there. There are those cube houses again and the station. If you look to the left, you will see the Erasmus Bridge again. You do it, but immediately regret it. Every deviant movement you make hurts. There is clapping and cheering everywhere. You turn right onto the Coolsingel. Now you can! You hear the music and your name is heard everywhere. From acquaintances, but also from strangers. You want to cheer, but it's nothing more than a cowardly hand going up into the air. Exhausted, you cross the line. You see the mayor. As a final effort, you give him a limp and, above all, soggy hand. Exhausted, you slump to the ground. You realize that you shouldn't sit too long and start to walk carefully. You get a medal and slowly walk back to your things. And then there's your family. You fall into their arms. It was so hard, but oh so beautiful!
Party at Marathon van! What to see and do at Marathon van Rotterdam.
Marathon van Rotterdam is a evenement in Rotterdam. Some must-see sights and Hotspots such as Marathon van Rotterdam, Koopgoot, Lijnbaan, Stadhuisplein, are located only 0.1 km away.
Kenmerken:
With discount to Marathon van Rotterdam?
With discount to Marathon van Rotterdam? Check our search engine for Discounts, Offers, Deals, Coupons and/or Skip the Line Tickets from Rotterdam hotspots.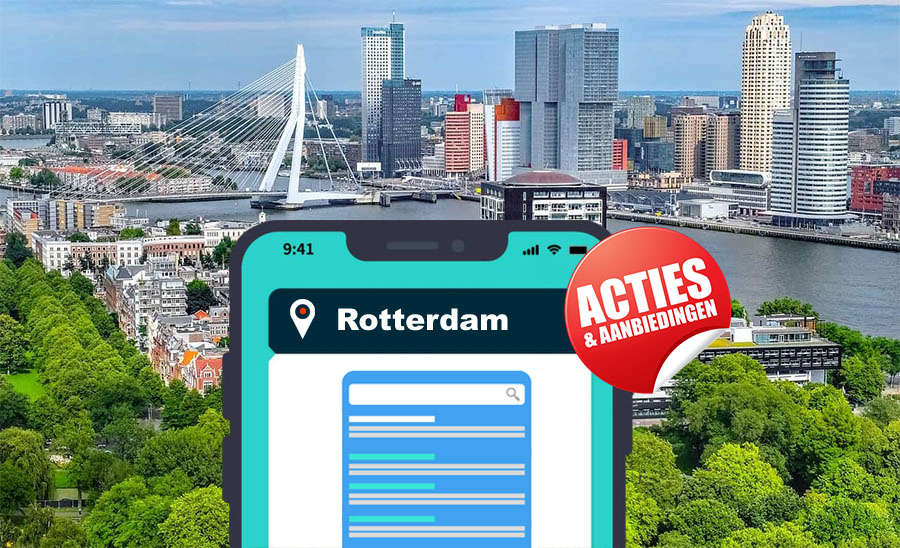 Reviews
Hotels near Marathon van Rotterdam Rotterdam
Are you planning a visit to Marathon van Rotterdam Rotterdam and are you looking for a hotel nearby? You can spend the night near Marathon van Rotterdam Rotterdam in one of the following hotels. The following hotels are within walking distance of Marathon van Rotterdam Rotterdam. NB! The distances are measured as the crow flies and may differ slightly from the actual walking distance.
Restaurants near Marathon van Rotterdam Rotterdam
Enjoy a nice dinner or lunch near Marathon van Rotterdam Rotterdam and are you looking for a restaurant nearby? At a short distance from Marathon van Rotterdam you can enjoy a delicious meal in one of the following restaurants. The following restaurants are located within walking distance of Marathon van Rotterdam Rotterdam. NB! The distances are measured as the crow flies and may differ slightly from the actual walking distance.
Parking near Marathon van Rotterdam
Parking near Marathon van Rotterdam is possible on the street. However, it is cheaper to park your car in a parking garage. Reserve your parking space in advance and guarantee yourself a parking space. You are guaranteed to pay the lowest price. Reserving your parking space in advance saves you money, time and stress.
| Where to park | When paid parking | Parking fee 2023 |
| --- | --- | --- |
| Rodezand (on the street zone 11) | ma t/m do: 09:00 - 23:00 vrij & za: 09:00 - 01:00 zo: 12:00 - 23:00 | € 4,26 per uur |
| Parking garage WTC P1 en P2 (walking distance 0.12 km) | Mo - Su: 0:00 - 23.:59 | € 4.00 per hour |
Free Parking is available at P+R Melanchtonweg (3.33 km.). You must then continue your journey to by public transport using your OV chip card. Also read our blog about free parking in Rotterdam.
Contact
Contact details not available :-(
Opening hours
Opening hours not available :-(
Accessibility
| | |
| --- | --- |
| Address | Rotterdam () [Map] |
| Website | https://www.nnmarathonrotterdam.nl |
| Parking garage | WTC P1 en P2 (0.12 km.) |
| Subway station | Stadhuis (0.17 km.) |
| Tram stop | Lijnbaan Rotterdam (0.20 km.) |
| Railway station | Treinstation Rotterdam Blaak (0.64 km.) |
| Jetty Water Taxi | Centrum (0.51 km.) |
More (Dutch) articles about Marathon van Rotterdam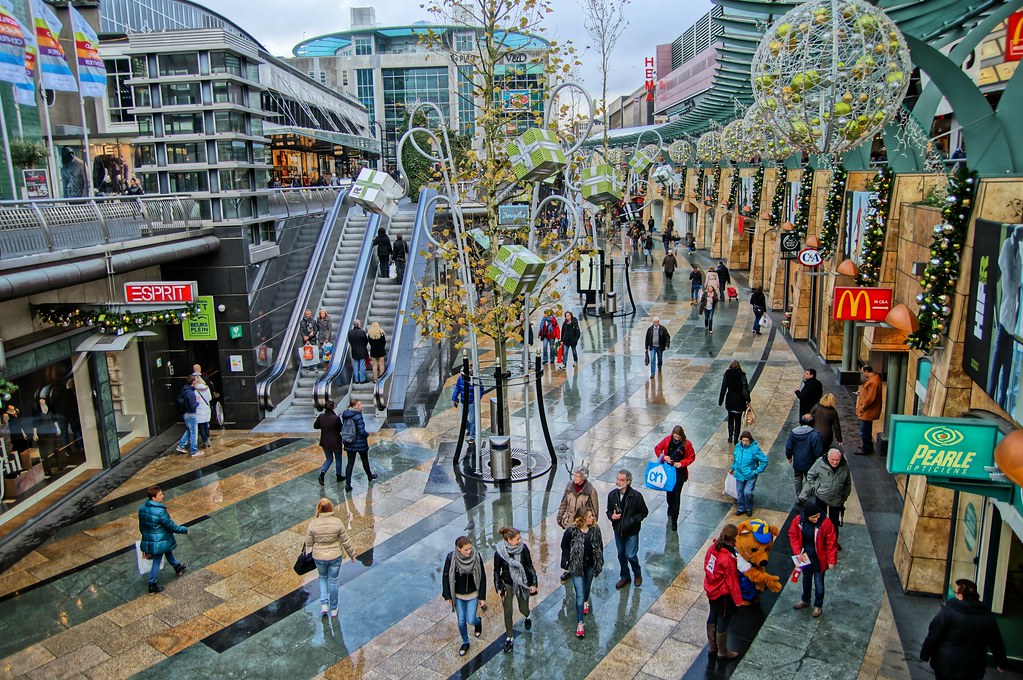 Rotterdam is de 2e grootste winkelstad van Nederland waar de winkels 7 dagen per week open zijn en je kunt shoppen tot je er bij neervalt. Rotterdam heeft tal van winkelstraten, winkelcentra en winkelgebieden., je vindt er een mix van unieke winkels van lokale ontwerpers en luxe warenhuizen waar exc...
Pictures Marathon van Rotterdam
Below are some pictures of balloon decorations that the Rotterdam Balloon Company has provided for Marathon Van Rotterdam. Planning an event at Marathon Van Rotterdam and would you like to order a similar balloon decoration? Rotterdam Ballooncompany is your #1 choice. Send us a WhatsApp message to +31 (0)10-3073668. We deliver 24 hours a day, 7 days a week in Rotterdam and are available to our customers via Whatsapp from early morning to evening.