Stayokay Hotel in the Cube Houses, Rotterdam
Spend the night in the famous Cube Houses in Rotterdam. The Stayokay Hostel is located right in the center next to Blaak station. Have you always wanted to experience what it is like to spend the night in the Cube Houses? Book your room at Stayokay Rotterdam now. The well-known cubehouses are skewed and are the eye-catcher of Rotterdam. The Markthal and the Oude Haven are within walking distance.
Rooms
You can reserve a bed in a 4, 6 or 8 person room that you share with other travelers. But of course you can also sleep in your own private room. You sleep in a work of art and that means that every room is different. Breakfast is also included in the rooms. In addition to these rooms, there are also 2 unique rooms.
Cube Studio - This studio belongs to Stayokay Rotterdam, but has its own entrance. This private studio Kubuswoning is therefore all for you.
Marine Room - This sturdy family room in the Cube Houses is completely furnished in the style of the Marine Museum. There's even a climbing wall and a hiding place for the kids. The room has a double bed for the parents and a bunk bed for the kids. This room includes entrance tickets for the Marine Museum.
Food and Drink
In the bar you can have a nice drink and meet other tourists. In the restaurant you can enjoy breakfast, lunch and dinner.
Rent a Room
Are you ready for an inspiring workplace where the walls don't come at you? Stayokay Rotterdam is also very suitable for meetings or events for a larger group.
Party at Stayokay Hostel! What to see and do at Stayokay Hostel.
Stayokay Hostel is a hotel in Rotterdam. Some must-see sights and Hotspots such as Kubuswoningen, Oude Haven, Witte Huis, Centrale Bibliotheek, Markthal, are located only 0.1 km away.
Stayokay Hostel
Boek je hotelkamer bij Stayokay Hostel zonder reserveringskosten en met beste prijsgarantie. Gratis annuleren en geen vooruitbetaling nodig. Lees beoordelingen van gasten die ook in Stayokay Hostel verbleven.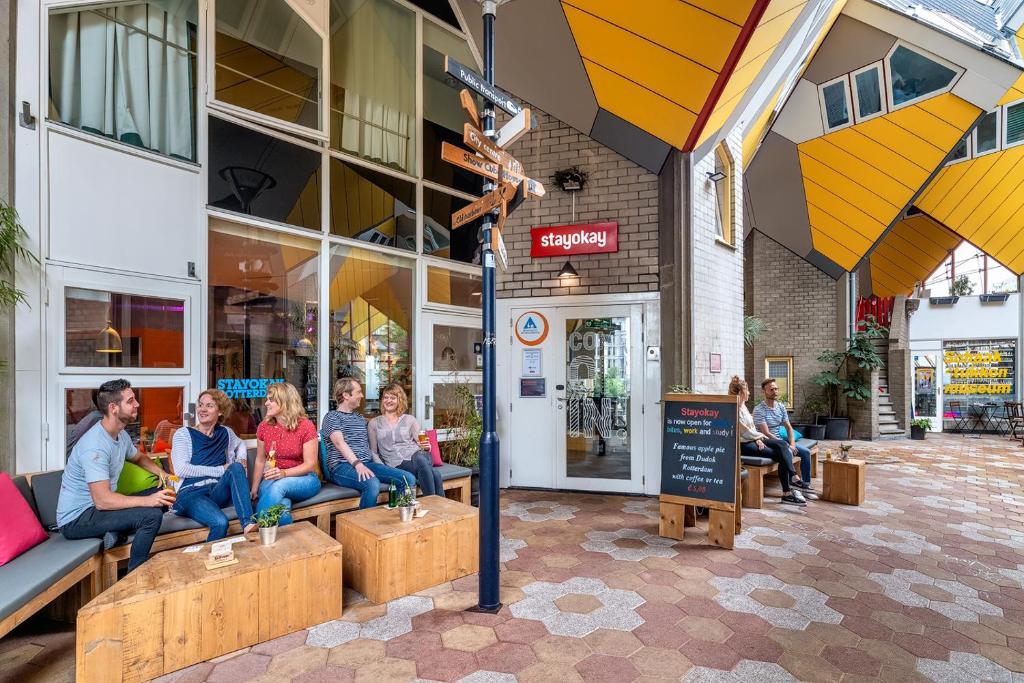 Met korting naar Stayokay Hostel?
Met korting naar Stayokay Hostel? Check onze zoekmachine voor Kortingen, Aanbiedingen, Deals, Coupons en / of Skip the Line Tickets van Rotterdamse hotspots.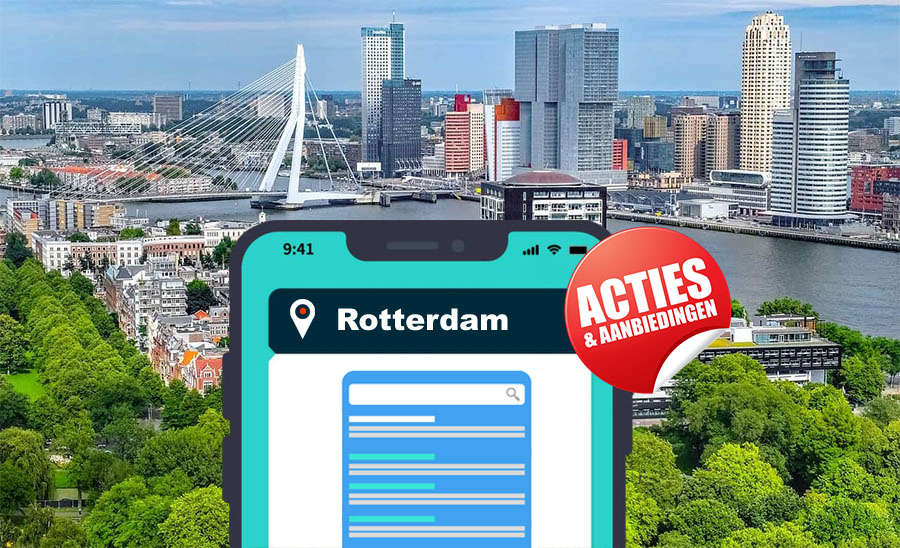 "Sleeping in a Cube House is an exceptional experience in this icon of Rotterdam."
Hotels near Stayokay Hostel Rotterdam
Are you planning a visit to Stayokay Hostel Rotterdam and are you looking for a hotel nearby? You can spend the night near Stayokay Hostel Rotterdam in one of the following hotels. The following hotels are within walking distance of Stayokay Hostel Rotterdam. NB! The distances are measured as the crow flies and may differ slightly from the actual walking distance.
Restaurants near Stayokay Hostel Rotterdam
Enjoy a nice dinner or lunch near Stayokay Hostel Rotterdam and are you looking for a restaurant nearby? At a short distance from Stayokay Hostel you can enjoy a delicious meal in one of the following restaurants. The following restaurants are located within walking distance of Stayokay Hostel Rotterdam. NB! The distances are measured as the crow flies and may differ slightly from the actual walking distance.
Rent a Room at Stayokay Hostel
Interested in renting a room at Stayokay Hostel, possibly with decoration? Hotel New York has various rooms available for a reception, drinks, parties and other (business) meetings to make your event a success. The decoration of the party creates the right atmosphere. The Rotterdam Balloon Company regularly decorates with balloons at Stayokay Hostel and ensures that the room is decorated in the right atmosphere or in the desired theme. We will turn every room or empty space into an attractive party location.
Below is an overview of all available rooms at Stayokay Hostel with the maximum number of people per room for every possible setup.
| Halls | m2 | Height | Carre | Theatre | Diner | Party | Reception | Cabaret | School | U-form | Boardroom | House of Commons | Catwalk |
| --- | --- | --- | --- | --- | --- | --- | --- | --- | --- | --- | --- | --- | --- |
| Erasmus Zaal | - | - | - | 20 | 12 | - | 25 | - | - | - | - | - | - |
| Piet Blom Zaal | 40 | - | - | 30 | 16 | - | 40 | - | 10 | - | - | - | - |
Parking nearby Stayokay Hostel
Parking near Stayokay Hostel is possible just on the street. Rijstuin is parkingzone 11 and costs € 4,26 per hour on ma t/m do: 09:00 - 23:00 vrij & za: 09:00 - 01:00 zo: 12:00 - 23:00. However, it is cheaper to park your car in a parking garage. The nearest public parking garage near Stayokay Hostel is Oude Haven. This parking garage costs € 2.00 per hour and is - as the crow flies - 0.17 km from Stayokay Hostel. Reserve your parking space(s) in advance and guarantee yourself a parking space. You are guaranteed to pay the lowest price. Reserving your parking space(s) in advance saves you money, time and stress.
Free Parking is available at P+R Kralingse Zoom (2.88 km.). You must then continue your journey to by public transport using your OV chip card.
Accessibility
| | |
| --- | --- |
| Address | Overblaak 85-87, 3011 MH Rotterdam [Map] |
| Website | Your link here? |
| Parking garage | Oude Haven (0.17 km.) |
| Subway station | Blaak (0.12 km.) |
| Tram stop | Station Blaak Rotterdam (0.12 km.) |
| Railway station | Treinstation Rotterdam Blaak (0.12 km.) |
| Jetty Water Taxi | Boompjes (0.43 km.) |
Pictures Stayokay Hostel
Below are some pictures of balloon decorations that the Rotterdam Balloon Company has provided for Stayokay Hostel. Planning an event at Stayokay Hostel and would you like to order a similar balloon decoration? Rotterdam Ballooncompany is your #1 choice. Send us a WhatsApp message to +31 (0)10-3073668. We deliver 24 hours a day, 7 days a week in Rotterdam and are available to our customers via Whatsapp from early morning to evening.