Kralingse Plas
The Kralingse Plas is a large recreational area in Rotterdam, located in the Kralingen district. The area mainly consists of a large artificial lake, surrounded by green forests, meadows and hiking trails. It is a popular destination for both residents and tourists of Rotterdam.
The Kralingse Plas is surrounded on 3 sides by the Kralingse Bos and is one of the most important recreational areas for Rotterdam where you can enjoy water, beach and nature. Barbecue or run 5 kilometers around the pond. There is no Rotterdammer who does not enjoy the Kralingse Bos.
The lake offers many opportunities for recreation and sports, such as swimming, windsurfing, rowing and sailing. There are several sports clubs that are active on the Kralingse Plas, and major events are regularly organized, such as the Rotterdam Regatta.
In addition to water sports activities, the area also offers space for walkers, joggers, cyclists and skaters. There are several walking and cycling paths that run along the lake and through the surrounding forests.
There are also various catering establishments in the area, such as restaurants and cafes, where visitors can enjoy a snack and drink with a view of the lake. There is also a large playground and a petting zoo for children.
In short, the Kralingse Plas is a versatile recreational area where visitors can enjoy a wide range of activities and facilities, surrounded by beautiful nature in the heart of Rotterdam.
Party at Kralingse Plas! What to see and do at Kralingse Plas.
Kralingse Plas is a evenementenlocatie in Rotterdam. Some must-see sights and Hotspots such as Raderstoomboot De Majesteit, Heineken Gebouw, Foodhallen, Excelsior, are located only 1.6 km away.
Kenmerken: Natural feature, Establishment
With discount to Kralingse Plas?
With discount to Kralingse Plas? Check our search engine for Discounts, Offers, Deals, Coupons and/or Skip the Line Tickets from Rotterdam hotspots.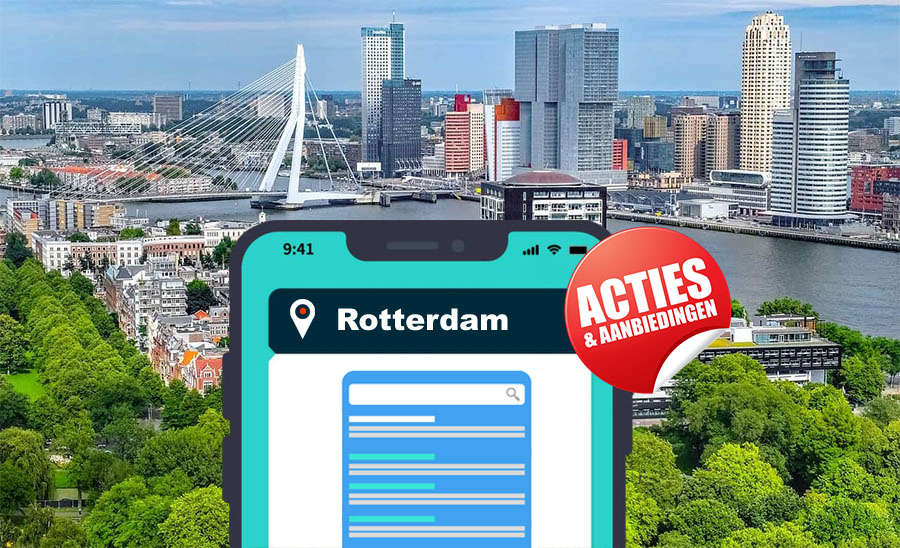 Reviews
23-10-2022
Beautiful lake with nice areas for photo taking at the boardwalk. There are benches around and a big green area for picnic and other activities. There are a few activities for kids such as a zipline and swings.
04-06-2022
First time there when started summer. The weather and environment around there are very good. You can have fresh air and good spot to relax and laying down. They have some places which you can do bbq with friends near the beach.
12-10-2022
The place is very cool! Place to run, a beach, some paths inside the forest. Really cool for a Sunday sunny 😎
16-05-2023
Rotterdam city is a very versatile place and this one is proving it even more! The crowded and noisy areas are left behind while getting to the port area which leads to boats or by a walk to the near forest and park. This sand beach felt like I was hallucinating, the place gave me really exciting atmosphere and moments. Also closer are tree climbing areas for children and adults, nice bistros with yummy food or just (side)walks to make your eyes wonder more and more. Really some magical place! It's like the one of the Rotterdam's hidden gems.:)
23-08-2021
One of the best places to visit in Rotterdam and in Holland. Beautiful nature, big lake and big space for sports and chill. Enjoying the summer there so much and is always full the sunny days. You can get also food and coffee there. City center is not so far.
Hotels near Kralingse Plas Rotterdam
Are you planning a visit to Kralingse Plas Rotterdam and are you looking for a hotel nearby? You can spend the night near Kralingse Plas Rotterdam in one of the following hotels. The following hotels are within walking distance of Kralingse Plas Rotterdam. NB! The distances are measured as the crow flies and may differ slightly from the actual walking distance.
Restaurants near Kralingse Plas Rotterdam
Enjoy a nice dinner or lunch near Kralingse Plas Rotterdam and are you looking for a restaurant nearby? At a short distance from Kralingse Plas you can enjoy a delicious meal in one of the following restaurants. The following restaurants are located within walking distance of Kralingse Plas Rotterdam. NB! The distances are measured as the crow flies and may differ slightly from the actual walking distance.
Parking near Kralingse Plas
Parking near Kralingse Plas is possible on the street. However, it is cheaper to park your car in a parking garage. Reserve your parking space in advance and guarantee yourself a parking space. You are guaranteed to pay the lowest price. Reserving your parking space in advance saves you money, time and stress.
| Where to park | When paid parking | Parking fee 2023 |
| --- | --- | --- |
| Langepad (on the street zone 634) | ma t/m vrij: 09:00 - 18:00 | € 1,80 per uur |
| Parking garage Lusthofstraat (walking distance 1.36 km) | Mo - Su: 0:00 - 23.:59 | € 1.50 per hour |
Free Parking is available at P+R Kralingse Zoom (2.22 km.). You must then continue your journey to by public transport using your OV chip card. Also read our blog about free parking in Rotterdam.
Contact
Contact details not available :-(
Opening hours
Opening hours not available :-(
Accessibility
More (Dutch) articles about Kralingse Plas
Pictures Kralingse Plas
Below are some pictures of balloon decorations that the Rotterdam Balloon Company has provided for Kralingse Plas. Planning an event at Kralingse Plas and would you like to order a similar balloon decoration? Rotterdam Ballooncompany is your #1 choice. Send us a WhatsApp message to +31 (0)10-3073668. We deliver 24 hours a day, 7 days a week in Rotterdam and are available to our customers via Whatsapp from early morning to evening.