TIWYA Rotterdam - Everything That You Must Know
If Rotterdam is finally on your bucket list of places that you want to visit once in your life, you need to pack the bags right now because now is the perfect season to visit this magical city that offers a balance of serenity and hustle and bustle - it's the ultimate way of getting the best of both worlds. However, when it comes down to the eateries, first-time visitors have a hard time locating a good place but we are here with TIWYA's review and everything you've to know!
The Brief
Ranging from the cool interior to perfect music tones, it's a perfect place for people who want to enjoy traditional Indonesian food. The restaurant is known to follow its traditional family recipes to prepare your meals and there are exceptional cocktails available to quench your thirst. In addition, the restaurant is pretty close to Central Station, so you will get the ultimate urban vibes. Along with the Indonesian cuisine, you can order some Asian and Thai food as well.
The best thing about this restaurant is that it's premium at an affordable price, so you don't have to worry about breaking your band. In addition to the main dishes, you can order street food, cocktails, grilled food, and finger food. It is open from Thursday to Sunday and there is something for everyone as they serve meat as well as vegan options. There is also outdoor seating available but make sure you make a reservation.
Many people don't know this but TIWYA is actually a great place if you want to have a romantic dinner night as the atmosphere is exceptionally romantic. On the other hand, if you want to go with the family, there are separate tables available.
Quality & Atmosphere
As soon as you step into the restaurant, it will offer a warm welcome that's integrated with luxury. That's because there is gong-based music playing at the restaurant, which makes it a perfect place to have romantic dinners and birthdays, and since there is a bar available, you can have some delicious and refreshing cocktails with your friends and colleagues.
As far as the quality of food is concerned, the chefs use fresh and seasonal ingredients along with traditional spices to create complex yet delicious flavors. In particular, there are various meat dishes available, including seafood, and you can get your hands on vegetarian meals as well. In simpler words, there is something for everyone at this restaurant and you can check the menu online as well!
Party at TIWYA! What to see and do at TIWYA.
TIWYA is a restaurant in Rotterdam. Some must-see sights and Hotspots such as Oude Luxor, Stadhuisplein, Stadhuis, Lijnbaan, De Doelen, are located only 0.2 km away.
Met korting naar TIWYA?
Met korting naar TIWYA? Check onze zoekmachine voor Kortingen, Aanbiedingen, Deals, Coupons en / of Skip the Line Tickets van Rotterdamse hotspots.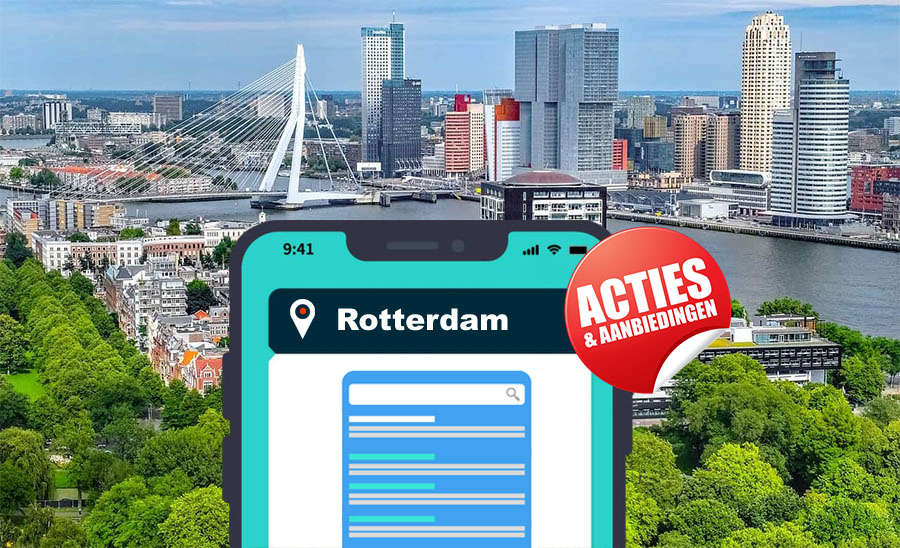 Hotels near TIWYA Rotterdam
Are you planning a visit to TIWYA Rotterdam and are you looking for a hotel nearby? You can spend the night near TIWYA Rotterdam in one of the following hotels. The following hotels are within walking distance of TIWYA Rotterdam. NB! The distances are measured as the crow flies and may differ slightly from the actual walking distance.
Restaurants near TIWYA Rotterdam
Enjoy a nice dinner or lunch near TIWYA Rotterdam and are you looking for a restaurant nearby? At a short distance from TIWYA you can enjoy a delicious meal in one of the following restaurants. The following restaurants are located within walking distance of TIWYA Rotterdam. NB! The distances are measured as the crow flies and may differ slightly from the actual walking distance.
Parking nearby TIWYA
Parking near TIWYA is possible just on the street. Ammanstraat is parkingzone 30 and costs € 4,26 per hour on ma t/m do: 09:00 - 23:00 vrij & za: 09:00 - 01:00 zo: 12:00 - 23:00. However, it is cheaper to park your car in a parking garage. The nearest public parking garage near TIWYA is Kruiskade. This parking garage costs € 2.00 per hour and is - as the crow flies - 0.05 km from TIWYA. Reserve your parking space(s) in advance and guarantee yourself a parking space. You are guaranteed to pay the lowest price. Reserving your parking space(s) in advance saves you money, time and stress.
Free Parking is available at P+R Melanchtonweg (2.98 km.). You must then continue your journey to by public transport using your OV chip card.
Accessibility
| | |
| --- | --- |
| Address | Kruiskade 15, 3012 EE Rotterdam [Map] |
| Website | Your link here? |
| Parking garage | Kruiskade (0.05 km.) |
| Subway station | Stadhuis (0.21 km.) |
| Tram stop | Franciscus Gasthuis Rotterdam (0.11 km.) |
| Railway station | Treinstation Rotterdam Centraal Station (0.45 km.) |
| Jetty Water Taxi | Centrum (0.88 km.) |
Pictures TIWYA
Below are some pictures of balloon decorations that the Rotterdam Balloon Company has provided for Tiwya. Planning an event at Tiwya and would you like to order a similar balloon decoration? Rotterdam Ballooncompany is your #1 choice. Send us a WhatsApp message to +31 (0)10-3073668. We deliver 24 hours a day, 7 days a week in Rotterdam and are available to our customers via Whatsapp from early morning to evening.