Visiting Rotterdam is one thing but being able to find a reliable restaurant is whole another story. It's needless to say that there is no limit when it comes down to street food but street food is not everyone's cup of tea. For this reason, before you pack your bags to visit this biggest port in Europe, you need to do some research about the restaurants. Fortunately, with this article, we are making the search easier as we are talking about Restaurant Prachtig. So, are you ready to check it out?
The Brief
To begin with, this is a bar-restaurant and is located in the middle of the city and its terrace is known to provide the most stunning view of the city. If you visit at the right time, you might be able to see the skyline of Rotterdam clearly, which is nothing but majestic. The restaurant is open from Tuesday to Sunday and they serve lunch and dinner.
It doesn't matter if you want to drink or have a full-blown meal, everything is possible at this restaurant. The restaurant is right beside the water, so you can enjoy the view of Williamsburg as well as the Erasmus Bridge. The best thing about this restaurant is that you can host wedding, anniversary, corporate, and birthday parties here.
Quality & Atmosphere
The quality of food is exceptional and it wouldn't be wrong to say that the atmosphere is versatile as you can host different types of events here. However, you need to remember that a reservation is important for dinner and lunch and you can make a reservation on their website. On the other hand, if you just want to have some drinks, there is no need for a reservation.
What's unique about this restaurant is that there is a private room available, which is perfect for private dinners and lunch functions and many people actually host meetings here. The private room has the capacity for 25 people. As far as the food is concerned, lunchtime has a variety of breads, salads, and some classics like burgers, beef buns, Turkish pan, veloute, and gazpacho.
On the other hand, the dinner menu is pretty extensive as there are top-notch starters and the main courses include steaks, burgers, premium seafood, and ravioli with some delicious starters like grilled asparagus, fresh fries, green salad, roasted veggies, and hasselback potatoes. Not to forget, there are desserts available, such as almond cake, cheese board, cheesecake, and amarena cake.
What we love about this restaurant is that there are special menus available for groups - it applies when there are 12 or more people in a group. These menus include fish, vegetables, and meat variants, so you can customize the menu and you can even share notes about dietary requirements. The groups have the option to choose a three-course dinner and there is also a BBQ option available.
Terraces on the water
Restaurant Prachtig at the foot of the Erasmus Bridge has perhaps the most beautiful terrace in Rotterdam, at least the terrace with the most spectacular view. Right on the water and right under the Erasmus Bridge, you have a beautiful view of the city, the Willems Bridge, the Erasmus Bridge, which is iconic for Rotterdam, the dynamic Kop van Zuid and the Maas. The terrace is located directly on the banks of the Maas.
Rotterdam has many more terraces, but on a summer day you probably prefer to sit by the water. In our opinion, this is the Top 5 of terraces on the water in Rotterdam, each with a different view of different water features such as De Maas, the Kralingse Plas, and the Oude Haven. Each terrace has its own atmosphere and its own audience, they are spread throughout the city: in the east, center and west. Enjoy it while the sun shines!
The Garden of the Four Winds at the Kralingse Plas. Sit comfortably among the Kralingers and watch the boats.
Maas side at Hotel New York. The large Maaskant terrace with a spectacular view of the river.
Lounging at the pond of the NAI. After a visit to the Museum Park, plop down among the architects.
Cosy crowds on the terraces at the Oude Haven. Enjoy a drink in the sun in a historic part of Rotterdam.
Party at Prachtig! What to see and do at Prachtig.
Prachtig is a restaurant in Rotterdam. Some must-see sights and Hotspots such as Spido, City Race, Erasmusbrug, Wereldmuseum, Societeit aan de Maas, are located only 0.3 km away.
Met korting naar Prachtig?
Met korting naar Prachtig? Check onze zoekmachine voor Kortingen, Aanbiedingen, Deals, Coupons en / of Skip the Line Tickets van Rotterdamse hotspots.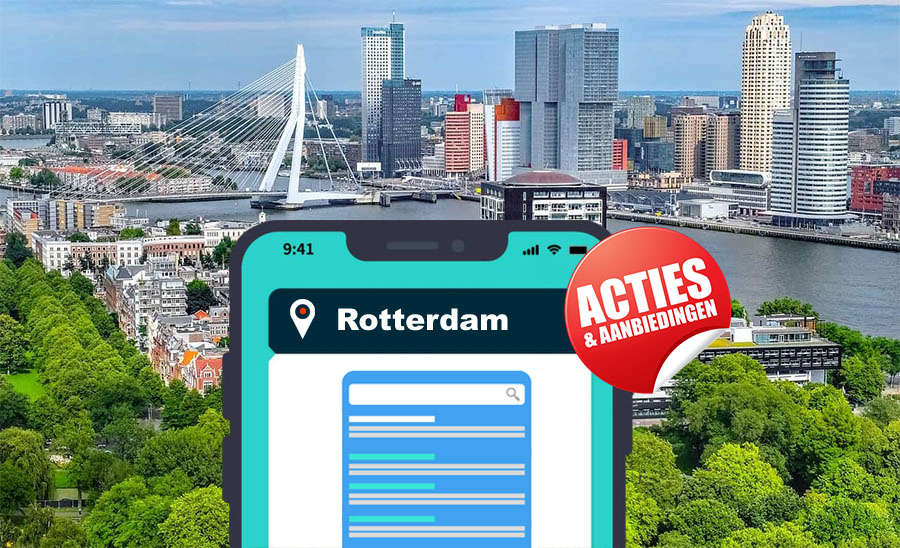 Hotels near Prachtig Rotterdam
Are you planning a visit to Prachtig Rotterdam and are you looking for a hotel nearby? You can spend the night near Prachtig Rotterdam in one of the following hotels. The following hotels are within walking distance of Prachtig Rotterdam. NB! The distances are measured as the crow flies and may differ slightly from the actual walking distance.
Restaurants near Prachtig Rotterdam
Enjoy a nice dinner or lunch near Prachtig Rotterdam and are you looking for a restaurant nearby? At a short distance from Prachtig you can enjoy a delicious meal in one of the following restaurants. The following restaurants are located within walking distance of Prachtig Rotterdam. NB! The distances are measured as the crow flies and may differ slightly from the actual walking distance.
Parking nearby Prachtig
Parking near Prachtig is possible just on the street. Willemsplein is parkingzone 121 and costs € 4,26 per hour on ma t/m za: 09:00 - 23:00 zo:12:00 - 23:00 . However, it is cheaper to park your car in a parking garage. The nearest public parking garage near Prachtig is Erasmusbrug. This parking garage costs € 2.00 per hour and is - as the crow flies - 0.11 km from Prachtig. Reserve your parking space(s) in advance and guarantee yourself a parking space. You are guaranteed to pay the lowest price. Reserving your parking space(s) in advance saves you money, time and stress.
Free Parking is available at P+R Kralingse Zoom (3.55 km.). You must then continue your journey to by public transport using your OV chip card.
Accessibility
| | |
| --- | --- |
| Address | Willemsplein 77, 3016 DR Rotterdam [Map] |
| Website | Your link here? |
| Parking garage | Erasmusbrug (0.11 km.) |
| Subway station | Leuvehaven (0.24 km.) |
| Tram stop | Nieuwland Rotterdam (0.25 km.) |
| Railway station | Treinstation Rotterdam Blaak (1.10 km.) |
| Jetty Water Taxi | Mainport Hotel (0.26 km.) |
Pictures Prachtig
Below are some pictures of balloon decorations that the Rotterdam Balloon Company has provided for Prachtig. Planning an event at Prachtig and would you like to order a similar balloon decoration? Rotterdam Ballooncompany is your #1 choice. Send us a WhatsApp message to +31 (0)10-3073668. We deliver 24 hours a day, 7 days a week in Rotterdam and are available to our customers via Whatsapp from early morning to evening.