Hotel Bazar Rotterdam
Hotel Bazar Rotterdam (Bazar is Persian for market) consists of 20 rooms with an Eastern decor and is located on the bustling Witte De Withstraat in the center of Rotterdam. Spending the night in the 2 star hotel Bazar is an experience. You can stay in Eastern and African spheres. For example, room 307 is fully furnished in safari style. The bathroom with zebra print has a large wooden bath and a rain shower as a bath. Room 308 has an Ethiopian style sunken bed. The bathroom has a beautiful round stone bath with rain shower.
Rooms
There are more than twenty rooms in the hotel with a unique aesthetic in each room, decorated with the utmost attention to detail and culture. Each room has WIFI, a TV, a minibar and a telephone connection. However, the hotel does not allow guests to book a specific room. The only option is to specify your preference when booking. But, don't worry... you don't have to compromise on quality and comfort in the room.
The rooms are extremely vibrant, with colorful art and rugs that remind you of the medieval era. Every room is unique. For example, the rooms on the second floor are decorated with Turkish lamps, Persian carpets and lively walls. The rooms on the third floor have a South African theme and the rooms are called Safari, Ghana and Ethiopia. All rooms have the same facilities but they can be booked as single or double rooms. Depending on your wishes.
Restaurant Bazar
In restaurant Bazar you can enjoy the most diverse dishes that have their origin in different countries from North Africa, the Middle East and the Mediterranean area. You can enjoy a nice breakfast with your friends, a lunch with your family, but also a dinner with colleagues or brunch with grandma. All meat is halal.
Party at Bazar! What to see and do at Bazar.
Bazar is a hotel in Rotterdam. Some must-see sights and Hotspots such as Witte de Withstraat, Cinerama, Wereldhavendagen, Schielandshuis, Koopgoot, are located only 0.3 km away.
Bazar
Boek je hotelkamer bij Bazar zonder reserveringskosten en met beste prijsgarantie. Gratis annuleren en geen vooruitbetaling nodig. Lees beoordelingen van gasten die ook in Bazar verbleven.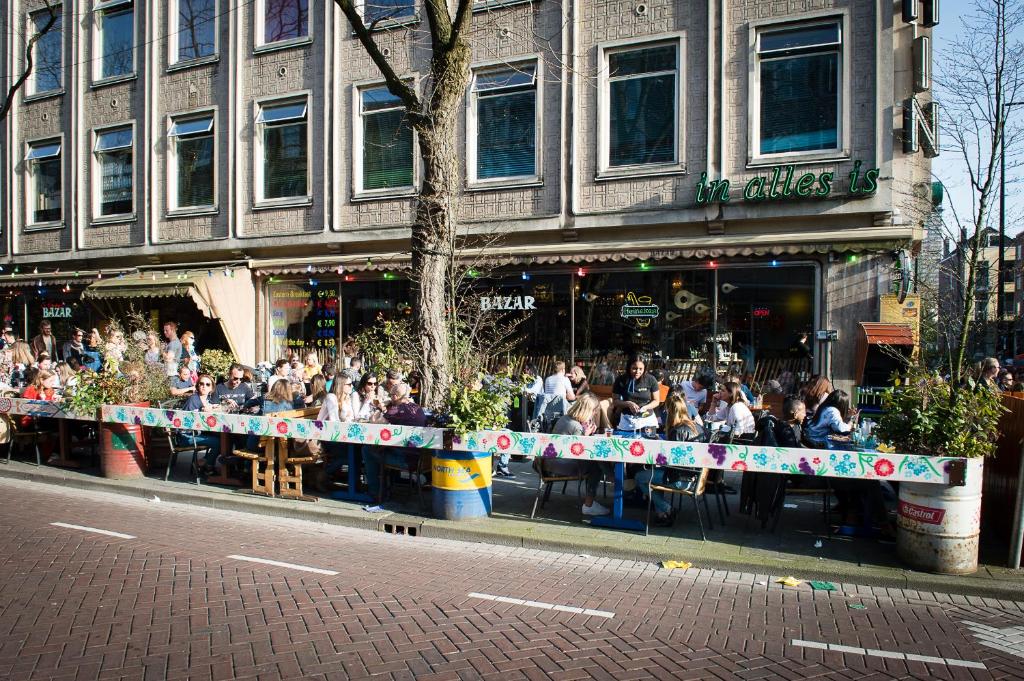 Met korting naar Bazar?
Met korting naar Bazar? Check onze zoekmachine voor Kortingen, Aanbiedingen, Deals, Coupons en / of Skip the Line Tickets van Rotterdamse hotspots.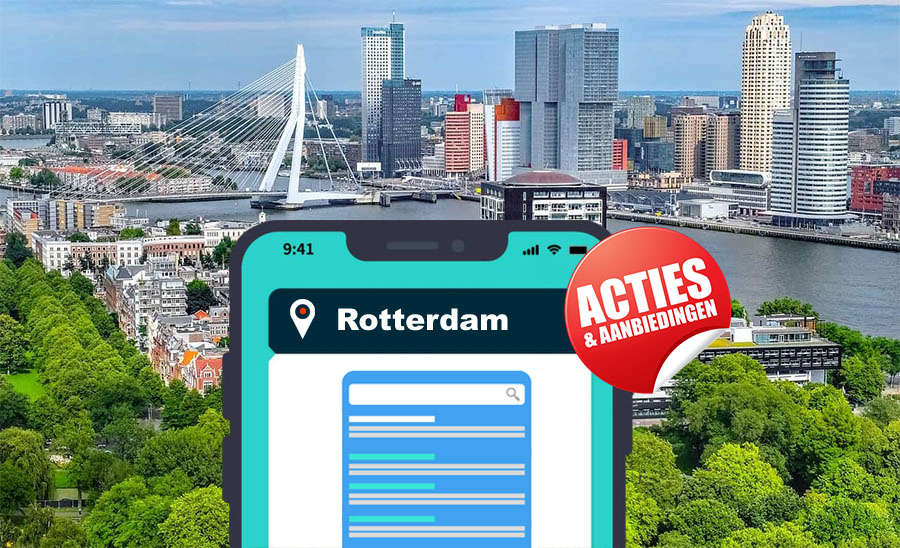 "Delicious food and staying in Eastern atmospheres. At Bazar you imagine yourself on holiday in your own country, in the nicest street in Rotterdam."
Hotels near Bazar Rotterdam
Are you planning a visit to Bazar Rotterdam and are you looking for a hotel nearby? You can spend the night near Bazar Rotterdam in one of the following hotels. The following hotels are within walking distance of Bazar Rotterdam. NB! The distances are measured as the crow flies and may differ slightly from the actual walking distance.
Restaurants near Bazar Rotterdam
Enjoy a nice dinner or lunch near Bazar Rotterdam and are you looking for a restaurant nearby? At a short distance from Bazar you can enjoy a delicious meal in one of the following restaurants. The following restaurants are located within walking distance of Bazar Rotterdam. NB! The distances are measured as the crow flies and may differ slightly from the actual walking distance.
Parking nearby Bazar
Parking near Bazar is possible just on the street. Witte De Withhof is parkingzone 40 and costs € 4,26 per hour on ma t/m do: 09:00 - 23:00 vrij & za: 09:00 - 01:00 zo: 12:00 - 23:00. However, it is cheaper to park your car in a parking garage. The nearest public parking garage near Bazar is Lijnbaan. This parking garage costs € 4.00 per hour and is - as the crow flies - 0.37 km from Bazar. Reserve your parking space(s) in advance and guarantee yourself a parking space. You are guaranteed to pay the lowest price. Reserving your parking space(s) in advance saves you money, time and stress.
Free Parking is available at P+R Kralingse Zoom (3.73 km.). You must then continue your journey to by public transport using your OV chip card.
Accessibility
| | |
| --- | --- |
| Address | Witte de Withstraat 16, 3012 BP Rotterdam [Map] |
| Website | Your link here? |
| Parking garage | Lijnbaan (0.37 km.) |
| Subway station | Beurs (0.29 km.) |
| Tram stop | Leuvehaven Rotterdam (0.27 km.) |
| Railway station | Treinstation Rotterdam Blaak (0.83 km.) |
| Jetty Water Taxi | Centrum (0.30 km.) |
Pictures Bazar
Below are some pictures of balloon decorations that the Rotterdam Balloon Company has provided for Bazar. Planning an event at Bazar and would you like to order a similar balloon decoration? Rotterdam Ballooncompany is your #1 choice. Send us a WhatsApp message to +31 (0)10-3073668. We deliver 24 hours a day, 7 days a week in Rotterdam and are available to our customers via Whatsapp from early morning to evening.