The Slaak Rotterdam, a Tribute Portfolio Hotel
The Slaak Rotterdam, a Tribute Portfolio Hotel is a unique boutique hotel in Rotterdam. Here are some reasons why you should consider staying here:
Historical building: The hotel is located in an iconic building from the 1950s, which was completely renovated in 2019 into a modern and stylish hotel.

Central location: The Slaak is located in the heart of Rotterdam, within walking distance of many of the city's main attractions, such as the Markthal, the Cube Houses and the Erasmus Bridge.

Comfortable rooms: The rooms are stylishly furnished and offer all the modern conveniences you would expect from a boutique hotel, such as comfortable beds, free Wi-Fi and luxurious bathrooms.

Atmospheric restaurant and bar: The hotel has a cozy brasserie and bar, where you can enjoy a delicious breakfast, lunch, dinner or a drink.

Gym: For guests who want to stay in shape during their stay, a well-equipped gym is available.

Hospitable staff: The staff of The Slaak is always there for you and will do everything they can to make your stay as pleasant as possible.
Party at The Slaak! What to see and do at The Slaak.
The Slaak is a hotel in Rotterdam. Stylish rooms & suites in a fashionable hotel featuring a fitness room & a restaurant/bar. Some must-see sights and Hotspots such as Kubuswoningen, Centrale Bibliotheek, Foodhallen, Witte Huis, are located only 0.8 km away.
Kenmerken: Lodging, Point of interest, Establishment
The Slaak
Book your hotel room at The Slaak without reservation costs and with a best price guarantee. Free cancellation and no prepayment required. Read reviews from guests who also stayed in The Slaak.
Here you find an other 10 reasons to book your hotel room via Booking.com.

With discount to The Slaak?
With discount to The Slaak? Check our search engine for Discounts, Offers, Deals, Coupons and/or Skip the Line Tickets from Rotterdam hotspots.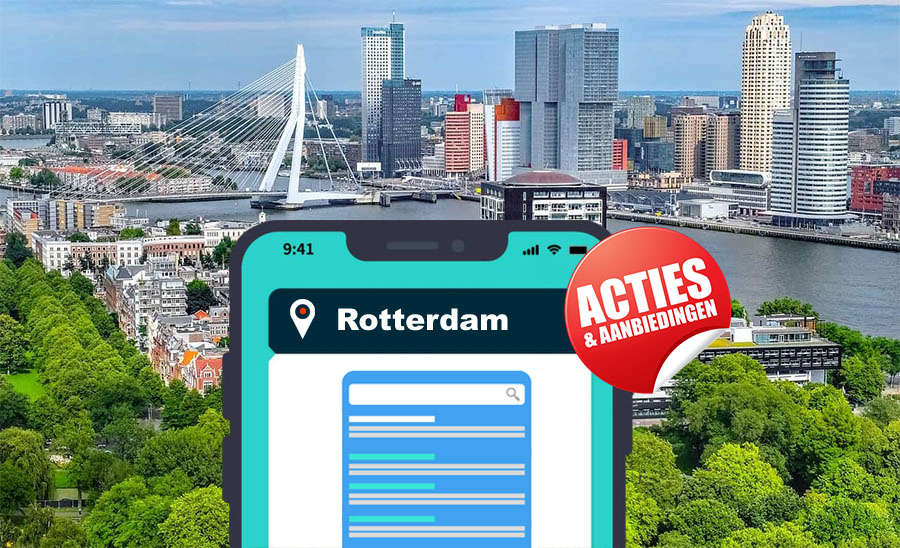 Reviews
23-10-2022
We stayed here 1 night while visiting Rotterdam. We took the family room, as we were a group of 4. The hotel is located 13 minute walk from the main train station; also close to the places we had wanted to visit. The reception ladies were very nice and welcoming. We were also able to store out luggage and go walk around until our room was ready. Customer service was superb. The room was very clean and uniquely decorated. The toilet was a separate room then the shower and sink and that was a bit annoying. There was also no hand soap. The beds are on the smaller size, specially for 2 adults. Another issue is the rooms have a step to get into them. We had a stroller and had to pick up the stroller, I'm not sure if they have something better for people with wheelchairs. Overall though we did enjoy our stay.
10-03-2023
Absolutely beautiful design hotel. Stayed here as a Marriott Platinum member and our room was huge - living room, big table for work, and bedroom. The staff were helpful and location is slightly off the beaten path by about 5-10 min walk. The only downside is the pillows - they are too high! We asked for alternative but both feather and foam were huge in height and not comfortable on the neck. Ended up sleeping with the pillows on the sofa.
19-01-2023
The hotel is nice, but the rooms are not very convenient for multiple people, especially with an infant. For instance, the toilet is separate from the bathroom (with no sink) and after each toilet visit you need to walk through the whole room to wash your hands (especially with an infant and a potty this is not very handy). The provided infant bed looked like a hospital bed from the 70s (white, metal, and old sheets), so that our son refused to sleep in it. But above all, the service was very unfriendly. I forgot a brooch and jacket in the room and the service did not tell me. Only after reaching out to them, they send these items in a package. However, I have never received this package. The hotel did not label the package correctly (although I was charged 30EUR for it), and so the package got lost and now they refuse to help tracking back this package. This is not the service you would expect for a Marriott Hotel. Never again!!!!!
02-04-2023
Yeah, really liked this place. Funky. Staff verrry helpful. Breakfast was good too - order an omlette. Location a bit out the way. Better than a traditional hotel in the area I think.
26-04-2023
Nice rooms and staff. Rooms and bathrooms are dark. Not easy for women in doing their makeup. Mirror in Bathroom are really high. They only take into consideration Dutch people average heights.

"Hip and luxurious retro style hotel in the former office building of newspaper Het Vrije Volk."
Hotels near The Slaak Rotterdam
Are you planning a visit to The Slaak Rotterdam and are you looking for a hotel nearby? You can spend the night near The Slaak Rotterdam in one of the following hotels. The following hotels are within walking distance of The Slaak Rotterdam. NB! The distances are measured as the crow flies and may differ slightly from the actual walking distance.
Restaurants near The Slaak Rotterdam
Enjoy a nice dinner or lunch near The Slaak Rotterdam and are you looking for a restaurant nearby? At a short distance from The Slaak you can enjoy a delicious meal in one of the following restaurants. The following restaurants are located within walking distance of The Slaak Rotterdam. NB! The distances are measured as the crow flies and may differ slightly from the actual walking distance.
Rent a Room at The Slaak
Interested in renting a room at The Slaak, possibly with decoration? Hotel New York has various rooms available for a reception, drinks, parties and other (business) meetings to make your event a success. The decoration of the party creates the right atmosphere. The Rotterdam Balloon Company regularly decorates with balloons at The Slaak and ensures that the room is decorated in the right atmosphere or in the desired theme. We will turn every room or empty space into an attractive party location.
Below is an overview of all available rooms at The Slaak with the maximum number of people per room for every possible setup.
| Halls | m2 | Height | Carre | Theatre | Diner | Party | Reception | Cabaret | School | U-form | Boardroom | House of Commons | Catwalk |
| --- | --- | --- | --- | --- | --- | --- | --- | --- | --- | --- | --- | --- | --- |
| Pressroom 1 | 30 | - | - | 20 | - | - | - | 16 | 12 | 14 | 10 | - | - |
| Pressroom 2 | 30 | - | - | 12 | - | - | - | 12 | 12 | 12 | 10 | - | - |
Parking near The Slaak
Parking near The Slaak is possible on the street. However, it is cheaper to park your car in a parking garage. Reserve your parking space in advance and guarantee yourself a parking space. You are guaranteed to pay the lowest price. Reserving your parking space in advance saves you money, time and stress.
| Where to park | When paid parking | Parking fee 2023 |
| --- | --- | --- |
| Slaak (on the street zone 631) | ma t/m za: 09:00 - 18:00 | € 2,60 per uur |
| Parking garage Parking Admiraliteitskade (walking distance 0.49 km) | Mo - Su: 0:00 - 23.:59 | € 0.00 per hour |
Free Parking is available at P+R Kralingse Zoom (2.34 km.). You must then continue your journey to by public transport using your OV chip card. Also read our blog about free parking in Rotterdam.
Contact
+31 10 312 0640
Opening hours
Opening hours not available :-(
Accessibility
| | |
| --- | --- |
| Address | Slaak 34, 3061 CS Rotterdam (Kralingen-Crooswijk) [Map] |
| Website | https://theslaakrotterdam.nl |
| Parking garage | Parking Admiraliteitskade (0.49 km.) |
| Subway station | Oostplein (0.24 km.) |
| Tram stop | Oostplein Rotterdam (0.23 km.) |
| Railway station | Treinstation Rotterdam Blaak (0.84 km.) |
| Jetty Water Taxi | Oostplein (0.30 km.) |
More (Dutch) articles about The Slaak
Pictures The Slaak
Below are some pictures of balloon decorations that the Rotterdam Balloon Company has provided for The Slaak. Planning an event at The Slaak and would you like to order a similar balloon decoration? Rotterdam Ballooncompany is your #1 choice. Send us a WhatsApp message to +31 (0)10-3073668. We deliver 24 hours a day, 7 days a week in Rotterdam and are available to our customers via Whatsapp from early morning to evening.