Pincoffs Hotel Rotterdam
The 4-star boutique hotel Pincoffs in Rotterdam is located in a national monument from 1879 near the Kop van Zuid in Rotterdam. The rooms and suites of the romantic Pincoffs hotel offer a magnificent view over the Maas, the bridges and the skyline of Rotterdam.
Rooms
Each room and suite in boutique hotel Pincoffs is different with an individual design and furnishing, but all rooms have the same charm and atmosphere. In all rooms you have access to bathrobes and slippers, minibar, espresso machine and a TV with Chromecast (for example to stream Netflix).
Comfort - Small but luxuriously equipped. This room of 20m2 is small in size but attractive and luxuriously equipped. These rooms have a rain shower and are located on the third floor below the historic beamed ceiling.
Mezzanine - Spacious, luxurious, with loft ladder. This room of 32m2 is spread over two floors and a loft which are connected with a beautiful open staircase. The ceiling is 5 meters high and the high windows offer a breathtaking view of the water.
Deluxe Loft - Luxurious, spacious with historic beams. DeLuxe Lofts are located on the 3rd floor, are spacious (25 to 35 m2) and equipped with every luxury and comfort. Beautiful daylight enters through a dormer and Velux windows under the high, historic beamed ceiling
Deluxe River View - Luxurious, spacious with water views. These rooms from 23 to 28m2 have a great view of the famous bridges, the water and the skyline of Rotterdam. These rooms are located on the first and second floor of the hotel. There are DeLuxe rooms with a walk-in rain shower and a bath-shower combination.
Junior Suite Mezzanine - Luxurious, spacious and aimed at longer stays. These rooms with a homely atmosphere have an area of 36m2 and are one of the most spacious suites in the hotel with a spacious sitting area, a table and extra chairs. This Junior Suite is located on the 1st floor and has a spiral staircase to the bathroom that floats in a 5 meter high space. The original details from 1879 can still be seen in the Junior Suite Mezzanine. This suite is suitable for guests who want to stay longer.
Junior Suite Rooftop - Luxurious, spacious and aimed at longer stays. This suite of 42m2 with a small kitchen can really be lived in and is also suitable for guests who want to stay longer. The Junior Suite Rooftop has a high beamed ceiling from 1879, still in its original condition. The Junior Suite is located on the 3rd floor and offers a beautiful view of the Erasmus Bridge, the Maas and the city.
Corner Suite with Whirlpool - Very spacious with whirlpool and panoramic view. The corner suite of 50m2 with whirlpool of the Pincoffs Hotel is a luxurious suite with high ceilings and a fantastic view of the Erasmus Bridge, the Maas and the skyline of Rotterdam. This suite has been specially designed for maximum enjoyment. From the double bubble bath and the double rain shower to the wonderful Rotterdam view of the river, the Erasmus Bridge, the Noordereiland and the marina with luxury yachts. You can even see the water from your two-person whirlpool.
Romantic Suite - Large, luxurious with fireplace and English bathroom. This is one of the most stylish suites of 48m2 that this hotel has to offer as a room-en-suite with sliding doors to a wonderfully romantic English bathroom with a beautifully shaped, free-standing, English bathtub, a wonderful rain shower and the shutters with the Rotterdam skyline behind it. which you can admire from the bath. The antique furniture with comfortable armchair and the gas fireplace with marble fireplace all give this beautiful romantic suite its own atmosphere.
Art Suite - Themed suite, wellness cabin, very large, two spacious rooms. This room of 68m2 consists of two rooms that can be closed off and two separate bathrooms with steam cabin, massage shower and bath, making it ideal as a family room for a family with children. The Art Suite is an artistic masterpiece with an original interior, conceived by various artists under the direction of artist Liesbeth van Ginneken.

Rent a Room

The meeting rooms in this trendy renovated customs office are inspiring and comfortable meeting places and a pleasant environment for groups of 2 to 17 guests. In this small-scale environment where you can also spend time outdoors, every group quickly feels at home.

Food and Drink

In the former clerk's room of this customs office, Hotel Pincoffs serves in addition to the breakfast buffet, lunch and dinner a la carte during the week and various tastings, snacks and drinks at the weekend. In the summer you can enjoy the yachts, bridges and the water on the sunny quay terrace.
Party at Pincoffs! What to see and do at Pincoffs.
Pincoffs is a hotel in Rotterdam. Some must-see sights and Hotspots such as Hulstkamp Gebouw, Nieuwe Luxor, Willemsbrug, Erasmusbrug, City Race, are located only 0.6 km away.
Pincoffs
Boek je hotelkamer bij Pincoffs zonder reserveringskosten en met beste prijsgarantie. Gratis annuleren en geen vooruitbetaling nodig. Lees beoordelingen van gasten die ook in Pincoffs verbleven.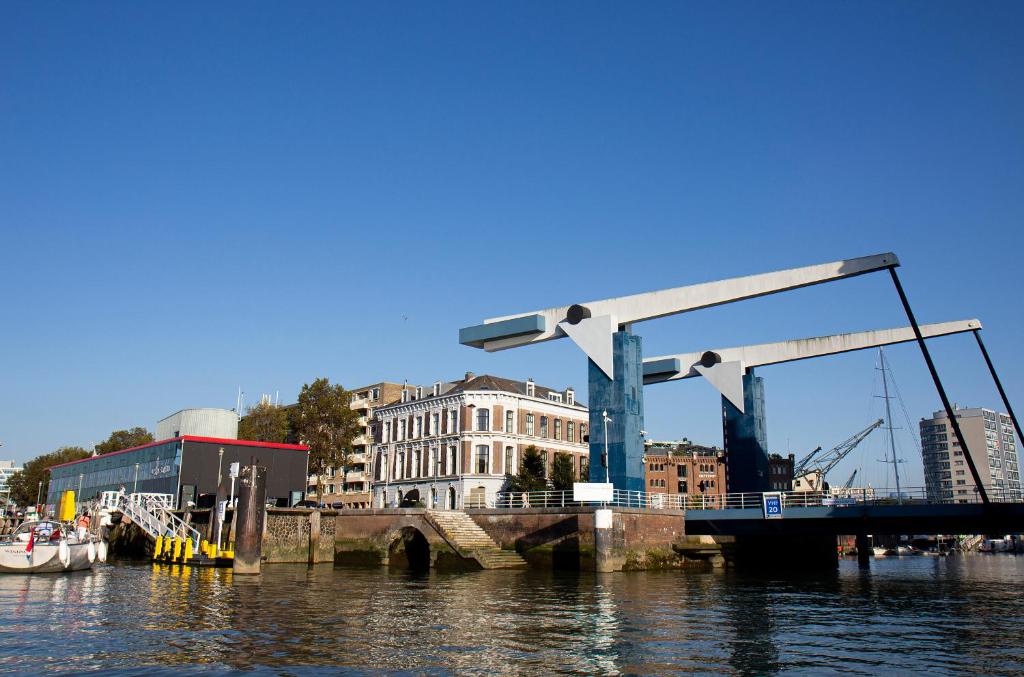 Met korting naar Pincoffs?
Met korting naar Pincoffs? Check onze zoekmachine voor Kortingen, Aanbiedingen, Deals, Coupons en / of Skip the Line Tickets van Rotterdamse hotspots.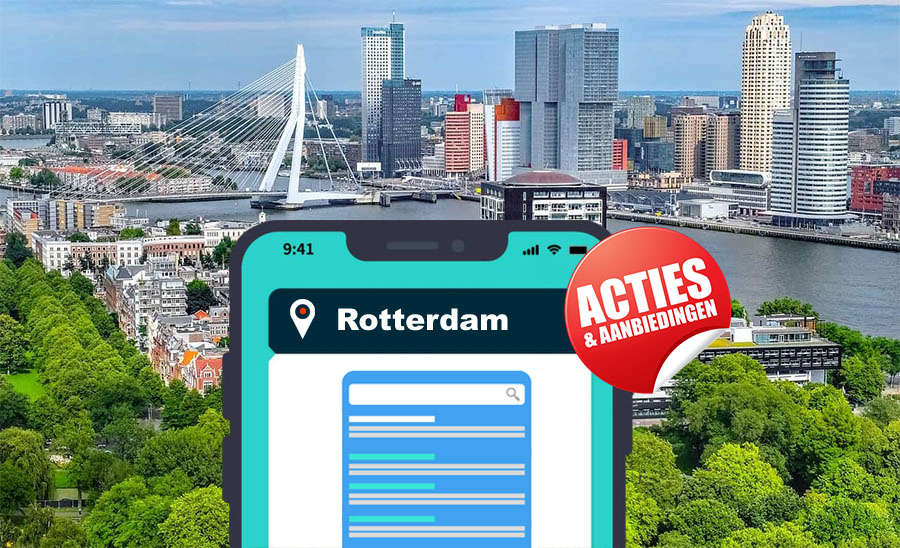 "Pincoffs is Hospitality with a capital letter. A romantic Suite Hotel on the Maas in the heart of Rotterdam."
Hotels near Pincoffs Rotterdam
Are you planning a visit to Pincoffs Rotterdam and are you looking for a hotel nearby? You can spend the night near Pincoffs Rotterdam in one of the following hotels. The following hotels are within walking distance of Pincoffs Rotterdam. NB! The distances are measured as the crow flies and may differ slightly from the actual walking distance.
Restaurants near Pincoffs Rotterdam
Enjoy a nice dinner or lunch near Pincoffs Rotterdam and are you looking for a restaurant nearby? At a short distance from Pincoffs you can enjoy a delicious meal in one of the following restaurants. The following restaurants are located within walking distance of Pincoffs Rotterdam. NB! The distances are measured as the crow flies and may differ slightly from the actual walking distance.
Parking nearby Pincoffs
Parking near Pincoffs is possible just on the street. Entrepotstraat * is parkingzone 322 and costs € 0,10 eerste half hour, daarna € 2,60 per hour on ma t/m za: 09:00 - 18:00. However, it is cheaper to park your car in a parking garage. The nearest public parking garage near Pincoffs is Boston Seattle. This parking garage costs € 4.00 per hour and is - as the crow flies - 0.72 km from Pincoffs. Reserve your parking space(s) in advance and guarantee yourself a parking space. You are guaranteed to pay the lowest price. Reserving your parking space(s) in advance saves you money, time and stress.
Free Parking is available at P+R Kralingse Zoom (2.67 km.). You must then continue your journey to by public transport using your OV chip card.
Accessibility
| | |
| --- | --- |
| Address | Stieltjesstraat 34, 3071 JX Rotterdam [Map] |
| Website | Your link here? |
| Parking garage | Boston Seattle (0.72 km.) |
| Subway station | Wilhelminaplein (0.50 km.) |
| Tram stop | Wilhelminaplein, Leuvehaven Rotterdam (0.50 km.) |
| Railway station | Treinstation Rotterdam Zuid (1.00 km.) |
| Jetty Water Taxi | Stieltjesstraat (0.07 km.) |
Pictures Pincoffs
Below are some pictures of balloon decorations that the Rotterdam Balloon Company has provided for Pincoffs. Planning an event at Pincoffs and would you like to order a similar balloon decoration? Rotterdam Ballooncompany is your #1 choice. Send us a WhatsApp message to +31 (0)10-3073668. We deliver 24 hours a day, 7 days a week in Rotterdam and are available to our customers via Whatsapp from early morning to evening.