The Maassilo Rotterdam
De Maassilo is a 100-year-old grain silo that has served as a unique and characteristic event location since 2003, with five rooms for 100 to 6000 people. In 2018, the renovated NOW&WOW club will reopen its doors to the renovated 10th floor. There is room for 1600 people in the three different rooms of Now&Wow. In addition to the iconic NOW & WOW parties, there is also room for other events. For years, the Maassilo has been one of the best-known clubs in our country where you absolutely have to visit once in your life.
Buy your tickets for events in the Maassilo at the official Ticketmaster website. Tickets sold out? TicketSwap is a site where you can also buy and/or sell tickets for events in the Maassilo. The seller may ask for a maximum profit of 20%, so no extortionate prices.
Party at Maassilo! What to see and do at Maassilo.
Maassilo is a evenementenlocatie in Rotterdam. Some must-see sights and Hotspots such as Fenix Food Factory, Walhalla, Lantarenvenster, Hotel New York, are located only 0.7 km away.
Kenmerken: Point of interest, Establishment
With discount to Maassilo?
With discount to Maassilo? Check our search engine for Discounts, Offers, Deals, Coupons and/or Skip the Line Tickets from Rotterdam hotspots.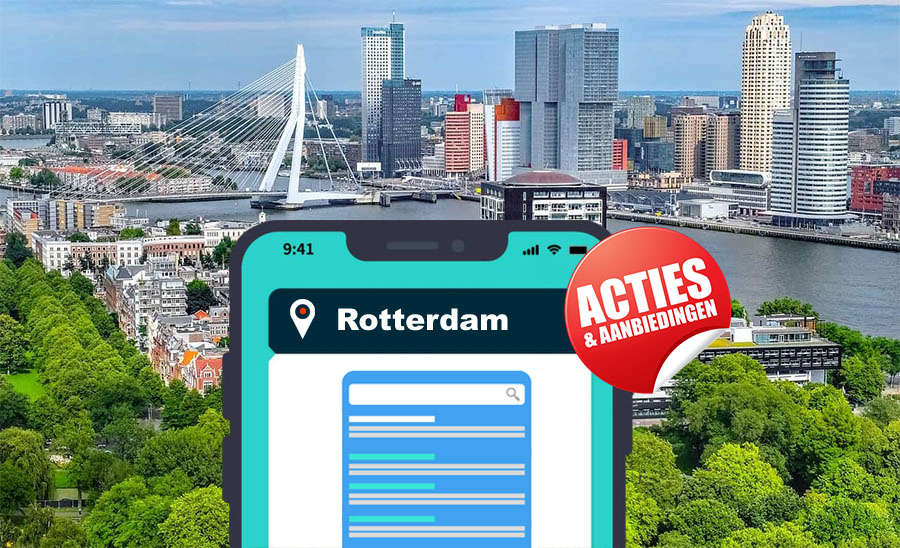 Reviews
10-12-2022
The venue itself is great – it is spacious, easy to navigate, with lots of lockers for your belongings and a decent outdoor smoking area and great location within Rotterdam. The reason I'm giving it 3 instead of 5 stars is that they charge you for water (tap water is not an option, though perhaps the pipes are just not good enough to allow for tap water to be drunk) and they charge you for using the toilets (isn't that a human right?). I have no other reference in the NL as this was my first rave in the country (I'm from DE and live in the UK), but having to pay 3.50 Euro (once) to be allowed to use the toilet is a bit ridiculous. Regardless whether the venue owner was independent of the event's promoter, I'd have used a fraction of the ticket or drink prices to pay for the toilet cleaning (if THAT was the primary motivator to charge this fee). Living in London, one of the most unfairly priced club cities in Europe, I was taken aback at this rubbish pricing policy, a blemish on an otherwise fun night.
07-03-2023
I recently went to this nightclub and I was extremely disappointed with my experience. Upon arrival, I had to pay €5 for a locker which is already quite pricey. Later, I discovered that the entry fee I paid (40€!) did not include access to the toilet and I had to pay an additional €3.50 to use it. To make matters worse, I was not allowed to bring my empty bottle to the toilet to refill it with water, even though I told the toilet staff that I was close to collapsing. The only way for me to buy water was at the bar for an exorbitant price of €5.25. This is absolutely unacceptable for a place that markets itself as rave-friendly. It is dangerous and irresponsible to restrict people's access to toilets and free water at a rave. The club's internal policies go against the core values of the rave community, which is a real shame for the entire culture. Instead of embracing the essence of rave culture, this place seems to exploit it for profit as much as possible. I strongly advise against going to this club.
20-05-2023
Massive industrial place in R'dam. Use sometimes as music venue. Works really well just make sure you find a good spot.
19-03-2023
Looks nice, but all they seem to care about is ripping people off. Charging €3.50 for the toilets is not ok. It was an all-night event, so they knew everyone had to go to the toilet. Just raise the ticket price a bit. Not having tap water available is not ok either. A 0.5L bottle of water was €5.25, this is not ok. Super strict security that walks around ruining the vibe is not ok at a rave. Lockers were overly expensive, with no alternative. Acoustics/sound were terrible in the main room, not suitable for fast/danceable music. Overcrowded when sold out. If you want a fun, carefree rave, go somewhere else. I will never go here again.
16-09-2022
Super nice space; party hard on Fatboy Slim performance.
Hotels near Maassilo Rotterdam
Are you planning a visit to Maassilo Rotterdam and are you looking for a hotel nearby? You can spend the night near Maassilo Rotterdam in one of the following hotels. The following hotels are within walking distance of Maassilo Rotterdam. NB! The distances are measured as the crow flies and may differ slightly from the actual walking distance.
Restaurants near Maassilo Rotterdam
Enjoy a nice dinner or lunch near Maassilo Rotterdam and are you looking for a restaurant nearby? At a short distance from Maassilo you can enjoy a delicious meal in one of the following restaurants. The following restaurants are located within walking distance of Maassilo Rotterdam. NB! The distances are measured as the crow flies and may differ slightly from the actual walking distance.
Rent a Room at Maassilo
Interested in renting a room at Maassilo, possibly with decoration? Hotel New York has various rooms available for a reception, drinks, parties and other (business) meetings to make your event a success. The decoration of the party creates the right atmosphere. The Rotterdam Balloon Company regularly decorates with balloons at Maassilo and ensures that the room is decorated in the right atmosphere or in the desired theme. We will turn every room or empty space into an attractive party location.
Below is an overview of all available rooms at Maassilo with the maximum number of people per room for every possible setup.
| Halls | m2 | Height | Carre | Theatre | Diner | Party | Reception | Cabaret | School | U-form | Boardroom | House of Commons | Catwalk |
| --- | --- | --- | --- | --- | --- | --- | --- | --- | --- | --- | --- | --- | --- |
| Grote zaal Maassilo | 1100 | 6 | - | 750 | 450 | 1800 | 1500 | - | - | - | - | - | 700 |
| Middenzaal Maassilo | 650 | 6 | - | 300 | 200 | 900 | 750 | - | - | - | - | - | - |
| Kleine zaal Maassilo | 850 | 5 | - | 350 | 250 | 900 | 750 | - | - | - | - | - | - |
| Grote zaal Now&Wow Club | 750 | 7 | - | 250 | 300 | 1250 | 900 | - | - | - | - | - | 250 |
| Zijarm links Now&Wow Club | 350 | 4 | - | 150 | 150 | 350 | 300 | - | - | - | - | - | - |
| Zijarm rechts Now&Wow Club | 220 | 4 | - | 40 | - | 150 | 100 | - | - | - | - | - | - |
Parking near Maassilo
Parking near Maassilo is possible on the street. However, it is cheaper to park your car in a parking garage. Reserve your parking space in advance and guarantee yourself a parking space. You are guaranteed to pay the lowest price. Reserving your parking space in advance saves you money, time and stress.
| Where to park | When paid parking | Parking fee 2023 |
| --- | --- | --- |
| Puttershoekstraat (on the street zone 230) | ma t/m za: 09:00 - 23:00 | € 1,80 per uur |
| Parking garage Fenix (walking distance 0.61 km) | Mo - Su: 0:00 - 23.:59 | € 4.00 per hour |
Free Parking is available at P+R Noorderhelling (2.69 km.). You must then continue your journey to by public transport using your OV chip card. Also read our blog about free parking in Rotterdam.
Contact
+31 10 476 2452
Opening hours
Opening hours not available :-(
Accessibility
| | |
| --- | --- |
| Address | Maashaven Zuidzijde 1-2, 3081 AE Rotterdam (Charlois) [Map] |
| Website | https://www.maassilo.com |
| Parking garage | Fenix (0.61 km.) |
| Subway station | Maashaven (0.08 km.) |
| Tram stop | Hillevliet Rotterdam (0.84 km.) |
| Railway station | Treinstation Rotterdam Zuid (1.48 km.) |
| Jetty Water Taxi | Maashaven (0.14 km.) |
More (Dutch) articles about Maassilo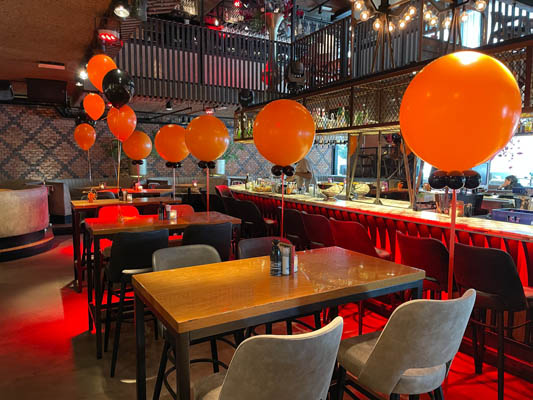 Koningsdag in Rotterdam Ieder jaar op Koningsdag vieren we in Nederland het grootste feest van het jaar en wel op 27 april, ter gelegenheid van de verjaardag van onze koning Willem Alexander. Het feest begint de avond ervoor al als mensen zich in oranje kleden en de straat op gaan. Zelfs de konink...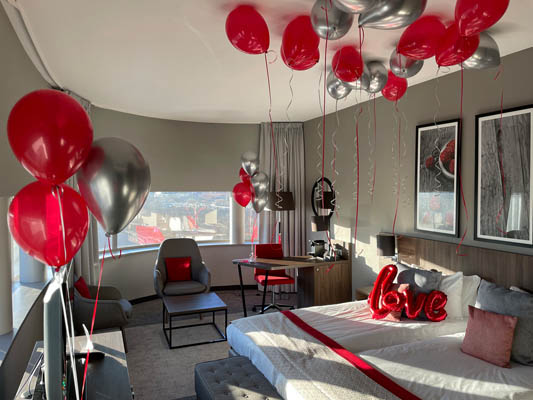 Zin om andere singles in Rotterdam te ontmoeten? Is het tijd voor meer gezelligheid in jouw leven, of misschien wel tijd voor een nieuwe liefde? Hieronder vind je een overziht van de de beste plekken om leuke vrijgezellen te ontmoeten in Rotterdam. Daarnaast geven we nog een aantal goede ideeen ...
Pictures Maassilo
Below are some pictures of balloon decorations that the Rotterdam Balloon Company has provided for Maassilo. Planning an event at Maassilo and would you like to order a similar balloon decoration? Rotterdam Ballooncompany is your #1 choice. Send us a WhatsApp message to +31 (0)10-3073668. We deliver 24 hours a day, 7 days a week in Rotterdam and are available to our customers via Whatsapp from early morning to evening.