Spido
Spido is a popular tourist attraction in Rotterdam that offers a harbor cruise. Here are some reasons why you should consider visiting Spido:
Explore the largest port in Europe: The port of Rotterdam is the largest port in Europe and the Spido cruise offers you the opportunity to see this impressive port up close. You can admire the huge container ships and other ships as you sail through the harbour.

Learn more about Rotterdam's history: The Spido cruise also provides information about Rotterdam's rich history as an important port city. You can learn more about the port development of Rotterdam and its impact on the city and the country.

Beautiful view of the Rotterdam skyline: The cruise also offers a beautiful view of the Rotterdam skyline. You can enjoy a panoramic view of the city and some of Rotterdam's famous landmarks, such as the Euromast and the Erasmus Bridge.

Visit the port areas that are otherwise inaccessible: During the cruise you will also have the chance to explore some of the port areas that are otherwise difficult to reach. For example, you can take a look at the container terminals and shipyards.

Relaxing and fun experience: The Spido canal cruise is a relaxing and fun experience for both adults and children. It's a great way to explore Rotterdam from the water and get an unforgettable experience.

Food and drinks: A party is not complete without a snack and drink, of course. Every Spido ship has a professional kitchen where delicious lunches and dinners are prepared. In addition, extensive bitter garnishes are served and champagne can be served and homemade cocktails mixed. The kitchen team prepares it for you with all the love and pleasure.

Parties and Events: The Spido fleet consists of 6 luxurious, modern ships. The smallest ship is the Ostara, which is extremely suitable for a birthday with an intimate drink. Or throw a party on the James Cook with a live DJ and DJ booth on board. Or sail with the Princess Amalia, the most exclusive and luxurious event yacht of the Spido for a real VIP experience. Every ship has space inside and outside for an event and can therefore be booked in all weather conditions. The Princess Amalia even has a covered tween deck with relaxed lounge sofas. There is a suitable ship within the fleet for every event.
If you are looking for a unique party location in Rotterdam, go for the Spido. With more than 100 years of experience, we know better than anyone how to turn any occasion such as a birthday, anniversary, wedding, New Year's reception, Christmas dinner, dinner show, company party, bachelor party, etc. into an unforgettable event with the Rotterdam skyline as a backdrop. The ships can be decorated as desired and decorated with balloons and decorations for a theme party. A dance with a DJ or a well-known artist performance is also not too crazy.
Party at Spido! What to see and do at Spido.
Spido is a evenementenlocatie, boot in Rotterdam. Some must-see sights and Hotspots such as Wereldmuseum, City Race, Erasmusbrug, Societeit aan de Maas, are located only 0.3 km away.
Kenmerken: Travel agency, Point of interest, Establishment
With discount to Spido?
With discount to Spido? Check our search engine for Discounts, Offers, Deals, Coupons and/or Skip the Line Tickets from Rotterdam hotspots.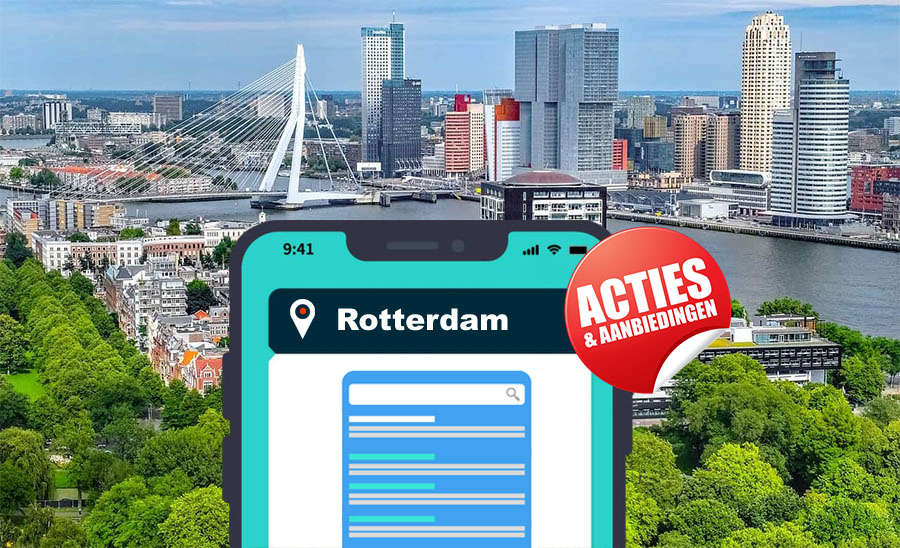 Reviews
07-05-2023
This is quite a late review. We are happy to make this extra activity visiting Rotterdam with Harbour tour by Spido. The whole experience was wonderful. The location is very easy to find. We made sure that we bought our tickets ahead of time. There were really no line up and waiting time. The ship is big and very clean. Staffs are very helpful and courteous. The entire tour lasts 1 hr with multilingual guide overhead. Very interesting tour and learned a lot about their ever growing harbour. We visited in the beginning of April, so it is a bit cold but the whole tour was wonderful.
03-10-2022
Good tour of the harbour: in 45min the experience covers the essentials - and that's enough. On a sunny day it was nice and informative. The staff was nice, the boat was good. We sat on the deck, where most people sat. Plenty nice photos to take.
05-05-2023
If you are really interested in shipping history, you will like it. Nice that it has information in dutch, German, English, and french. The tour goes one route, there and back so you see the same things on the way to and from.
23-02-2023
Pretty nice little trip. Boat was spotless, staff very friendly and it was cool to see the harbour up close. I just wish there had been more commentary. It just felt like little snippets due to them having to be repeated in 4 languages and I left feeling like I didn't know that much more about the port than when I boarded. Even a QR code to scan with more detailed explanations would have been helpful.
04-05-2023
A wonderful way to explore Rotterdam's water ways and the history behind it! Its a treat when the weather is great. You have an option to go to the top level to lose yourself in the mesmerising experience but to be honest you will still have an awesome experience at the bottom while having an option of sipping a cup of cappuccino. Overall, an experience worth the money spent.
Hotels near Spido Rotterdam
Are you planning a visit to Spido Rotterdam and are you looking for a hotel nearby? You can spend the night near Spido Rotterdam in one of the following hotels. The following hotels are within walking distance of Spido Rotterdam. NB! The distances are measured as the crow flies and may differ slightly from the actual walking distance.
Restaurants near Spido Rotterdam
Enjoy a nice dinner or lunch near Spido Rotterdam and are you looking for a restaurant nearby? At a short distance from Spido you can enjoy a delicious meal in one of the following restaurants. The following restaurants are located within walking distance of Spido Rotterdam. NB! The distances are measured as the crow flies and may differ slightly from the actual walking distance.
Rent a Room at Spido
Interested in renting a room at Spido, possibly with decoration? Hotel New York has various rooms available for a reception, drinks, parties and other (business) meetings to make your event a success. The decoration of the party creates the right atmosphere. The Rotterdam Balloon Company regularly decorates with balloons at Spido and ensures that the room is decorated in the right atmosphere or in the desired theme. We will turn every room or empty space into an attractive party location.
Below is an overview of all available rooms at Spido with the maximum number of people per room for every possible setup.
| Halls | m2 | Height | Carre | Theatre | Diner | Party | Reception | Cabaret | School | U-form | Boardroom | House of Commons | Catwalk |
| --- | --- | --- | --- | --- | --- | --- | --- | --- | --- | --- | --- | --- | --- |
| Ostara | - | - | - | - | 70 | - | 80 | - | - | - | - | - | - |
| Henry Hudson | - | - | - | - | 100 | - | 150 | - | - | - | - | - | - |
| Marco Polo | - | - | - | - | 250 | - | 300 | - | - | - | - | - | - |
| Abel Tasman | - | - | - | - | 325 | - | 350 | - | - | - | - | - | - |
| James Cook | - | - | - | 250 | 350 | - | - | - | - | - | - | - | - |
Parking near Spido
Parking near Spido is possible on the street. However, it is cheaper to park your car in a parking garage. Reserve your parking space in advance and guarantee yourself a parking space. You are guaranteed to pay the lowest price. Reserving your parking space in advance saves you money, time and stress.
| Where to park | When paid parking | Parking fee 2023 |
| --- | --- | --- |
| Willemsplein (on the street zone 121) | ma t/m za: 09:00 - 23:00 zo:12:00 - 23:00 | € 4,26 per uur |
| Parking garage Erasmusbrug (walking distance 0.10 km) | Mo - Su: 0:00 - 23.:59 | € 2.00 per hour |
Free Parking is available at P+R Kralingse Zoom (3.62 km.). You must then continue your journey to by public transport using your OV chip card. Also read our blog about free parking in Rotterdam.
Contact
Contact details not available :-(
Opening hours
Opening hours not available :-(
Accessibility
| | |
| --- | --- |
| Address | Willemsplein 85, 3016 DR Rotterdam (Government of Rotterdam) [Map] |
| Website | https://www.spido.nl |
| Parking garage | Erasmusbrug (0.10 km.) |
| Subway station | Leuvehaven (0.26 km.) |
| Tram stop | Nieuwland Rotterdam (0.21 km.) |
| Railway station | Treinstation Rotterdam Blaak (1.15 km.) |
| Jetty Water Taxi | Willemskade (0.22 km.) |
More (Dutch) articles about Spido
Pictures Spido
Below are some pictures of balloon decorations that the Rotterdam Balloon Company has provided for Spido. Planning an event at Spido and would you like to order a similar balloon decoration? Rotterdam Ballooncompany is your #1 choice. Send us a WhatsApp message to +31 (0)10-3073668. We deliver 24 hours a day, 7 days a week in Rotterdam and are available to our customers via Whatsapp from early morning to evening.