Supermercado
Supermercado is a restaurant and cocktail bar with a Latin American atmosphere and street food influences. The menu offers a wide variety of meat, vegetarian and vegan dishes, such as Mexican tacos, Brazilian Coxinhas, Peruvian Ceviche and grilled steak. Besides the food, Supermercado also offers homemade lemonades, custom and classic cocktails and beer. You can enjoy the cozy atmosphere in the restaurant, at the bar, on the covered terrace or in the "Mini Mercado" kids corner. You can order in different ways, from a table full of small dishes to share to a 3-course menu. For group bookings, Supermercado offers a special group menu for 10 to 15 people and a "Walking Dinner" for more than 15 people. It is also possible to rent a large part of the restaurant for parties or events, for example.
Party at Supermercado! What to see and do at Supermercado.
Supermercado is a attractie in Rotterdam. Unfussy cocktail bar & restaurant offering Latin-American street fare including nachos & tacos. Some must-see sights and Hotspots such as Cinerama, Wereldhavendagen, Schielandshuis, Koopgoot, are located only 0.3 km away.
Kenmerken: Restaurant, Food, Point of interest, Establishment
With discount to Supermercado?
With discount to Supermercado? Check our search engine for Discounts, Offers, Deals, Coupons and/or Skip the Line Tickets from Rotterdam hotspots.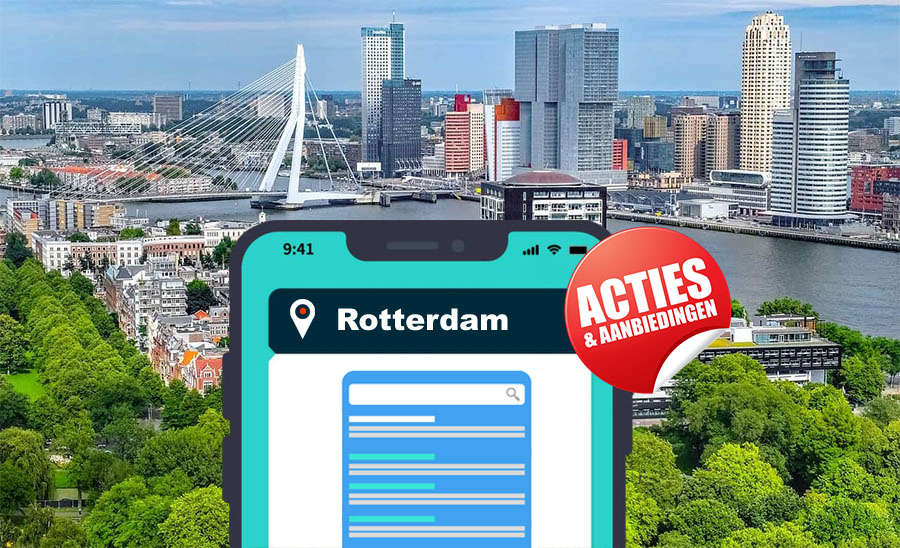 Reviews
28-06-2022
I've been here twice. The first time was a mixed experience, the drinks and nachos were delicious but the burrito I had for my main course was really dry and wasn't good at all. I saw the orders from other tables and they looked much better so I gave it another chance. I had the mojito, the nachos, pulled pork and chicken tacos. It was a much better experience. The nachos are a must have!
12-06-2022
Great price-quality menu, with a variety of mostly Mexican, Brazilian, and Argentinian inspired options. The food is not mind-blowing but good nonetheless. The service is incredibly fast and the staff was very friendly.
17-01-2023
We were supposed to have afternoon snacks and drinks only with the 5 of us, but since the service was great and the cocktails & snacks were nice. We called another 6 friends to join us for dinner and drinks. Thank you all for making our evening amazing. [P.S The spareribs was Lit!]
15-05-2022
Had to wait to be seated but that didn't take too long. I recommend making a reservation if you want to be sure of a place to sit when you arive. Had the tacos which were nice. Cocktails were also very tasty.
14-03-2023
Staff was very fast and helpful, food was great, we had most of the appetizers and some of the mains. They also have some kid menu choices. It would've been good to know that the nachos were such a big portion. We couldn't finish it with 4 of us. Drinks were great, a lot of Mexican beers and signature cocktails. They had our table near the children's play corner where our son had a great time playing next to eating. Would've loved for some actual latin-american music for the atmosphere.
Hotels near Supermercado Rotterdam
Are you planning a visit to Supermercado Rotterdam and are you looking for a hotel nearby? You can spend the night near Supermercado Rotterdam in one of the following hotels. The following hotels are within walking distance of Supermercado Rotterdam. NB! The distances are measured as the crow flies and may differ slightly from the actual walking distance.
Restaurants near Supermercado Rotterdam
Enjoy a nice dinner or lunch near Supermercado Rotterdam and are you looking for a restaurant nearby? At a short distance from Supermercado you can enjoy a delicious meal in one of the following restaurants. The following restaurants are located within walking distance of Supermercado Rotterdam. NB! The distances are measured as the crow flies and may differ slightly from the actual walking distance.
Parking near Supermercado
Parking near Supermercado is possible on the street. However, it is cheaper to park your car in a parking garage. Reserve your parking space in advance and guarantee yourself a parking space. You are guaranteed to pay the lowest price. Reserving your parking space in advance saves you money, time and stress.
| Where to park | When paid parking | Parking fee 2023 |
| --- | --- | --- |
| Witte De Withhof (on the street zone 40) | ma t/m do: 09:00 - 23:00 vrij & za: 09:00 - 01:00 zo: 12:00 - 23:00 | € 4,26 per uur |
| Parking garage Koopgoot (walking distance 0.39 km) | Mo - Su: 0:00 - 23.:59 | € 4.50 per hour |
Free Parking is available at P+R Kralingse Zoom (3.67 km.). You must then continue your journey to by public transport using your OV chip card. Also read our blog about free parking in Rotterdam.
Contact
+31 10 404 8070
Opening hours
Supermercado is closed now.
| | |
| --- | --- |
| Monday | Closed |
| Tuesday | 12:00 PM – 12:00 AM |
| Wednesday | 12:00 PM – 12:00 AM |
| Thursday | 12:00 PM – 12:00 AM |
| Friday | 12:00 PM – 12:00 AM |
| Saturday | 12:00 PM – 12:00 AM |
| Sunday | 12:00 PM – 12:00 AM |
Accessibility
| | |
| --- | --- |
| Address | Schiedamse Vest 91, 3012 BG Rotterdam (Centrum) [Map] |
| Website | https://www.supermercadorotterdam.nl/ |
| Parking garage | Koopgoot (0.39 km.) |
| Subway station | Beurs (0.27 km.) |
| Tram stop | Leuvehaven Rotterdam (0.22 km.) |
| Railway station | Treinstation Rotterdam Blaak (0.79 km.) |
| Jetty Water Taxi | Centrum (0.25 km.) |
More (Dutch) articles about Supermercado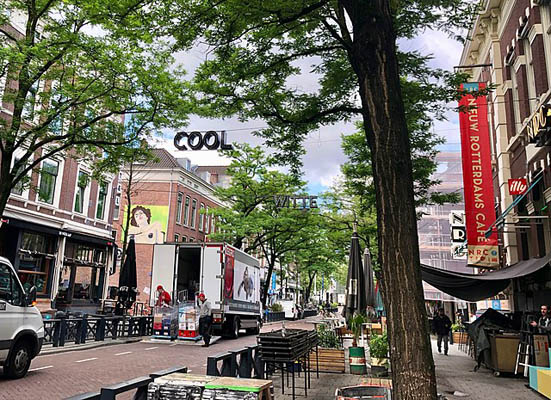 De bruisende Witte de Withstraat staat bekend om zijn levendige sfeer, kleurrijke street art en een gevarieerd aanbod van culinaire hoogstandjes. Van gezellige cafés tot chique eetgelegenheden, de Witte de Withstraat biedt voor ieder wat wils. Of je nu op zoek bent naar traditionele Nederlandse ge...
Pictures Supermercado
Below are some pictures of balloon decorations that the Rotterdam Balloon Company has provided for Supermercado. Planning an event at Supermercado and would you like to order a similar balloon decoration? Rotterdam Ballooncompany is your #1 choice. Send us a WhatsApp message to +31 (0)10-3073668. We deliver 24 hours a day, 7 days a week in Rotterdam and are available to our customers via Whatsapp from early morning to evening.